Surfing at the Bahia Surf Camp Brazil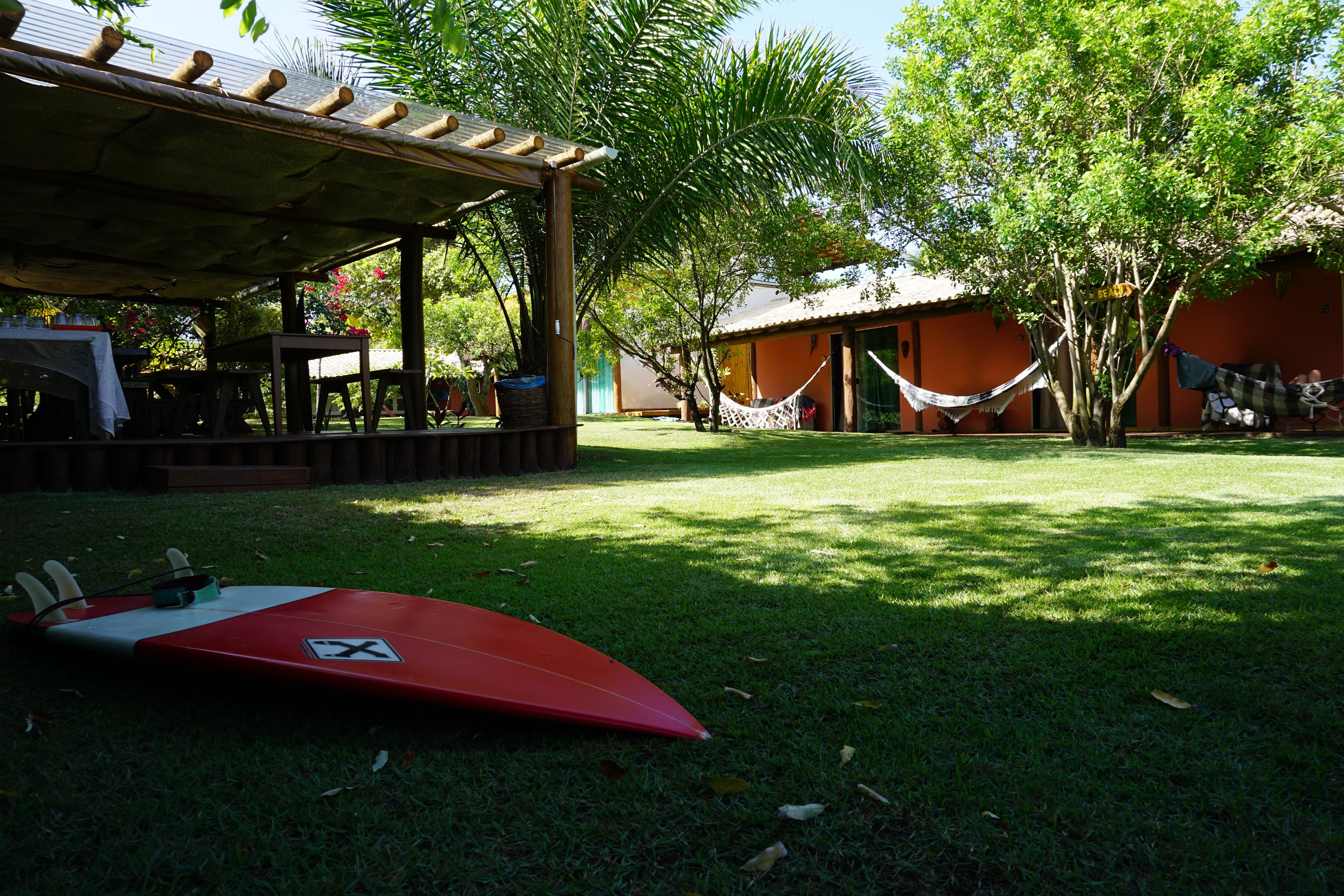 BAHIA SURF CAMP BRAZIL
Surf camp in Brazil. In a private area are the Bahia Surf Camp.
The Camp is near the Salvador Airport. They offer you to pick you up, but I don't remember the price.
You have everything you need. Three big and fine meals. The beach in front of the door and surfboards for free disposal. The Surf camp offers 2h surf lessons per day. Depending the conditions you will be surfing in the morning or afternoon.
The surf teachers are specialists in their field and divide all into the appropriate level. It was a lot of fun to learn with them. The beach is gorgeous, as no one can enter the private area. Perfect for chilling with your camp mates after a surf and enjoying the nice sunsets.
When eating breakfast, monkeys will normally join you and say hello with their little babies on their backs. What an experience.
More information about the Camp: https://www.bahiasurfcamp.com/
So Thanks for Reading my second part of that Blog and I hope to see you soon again on my channel.
Links:
website: http://perfspots.com/dvotravels
steemit: https://steemit.com/@dvotravels
instagram: https://www.instagram.com/daveone91/ here i book flights: https://goo.gl/HRhxoy
here i book hotels: https://goo.gl/9UxEDR
more links: http://perfspots.com/links
Revolut - best credit card for travels