600 subscribers milestone! do numbers matter?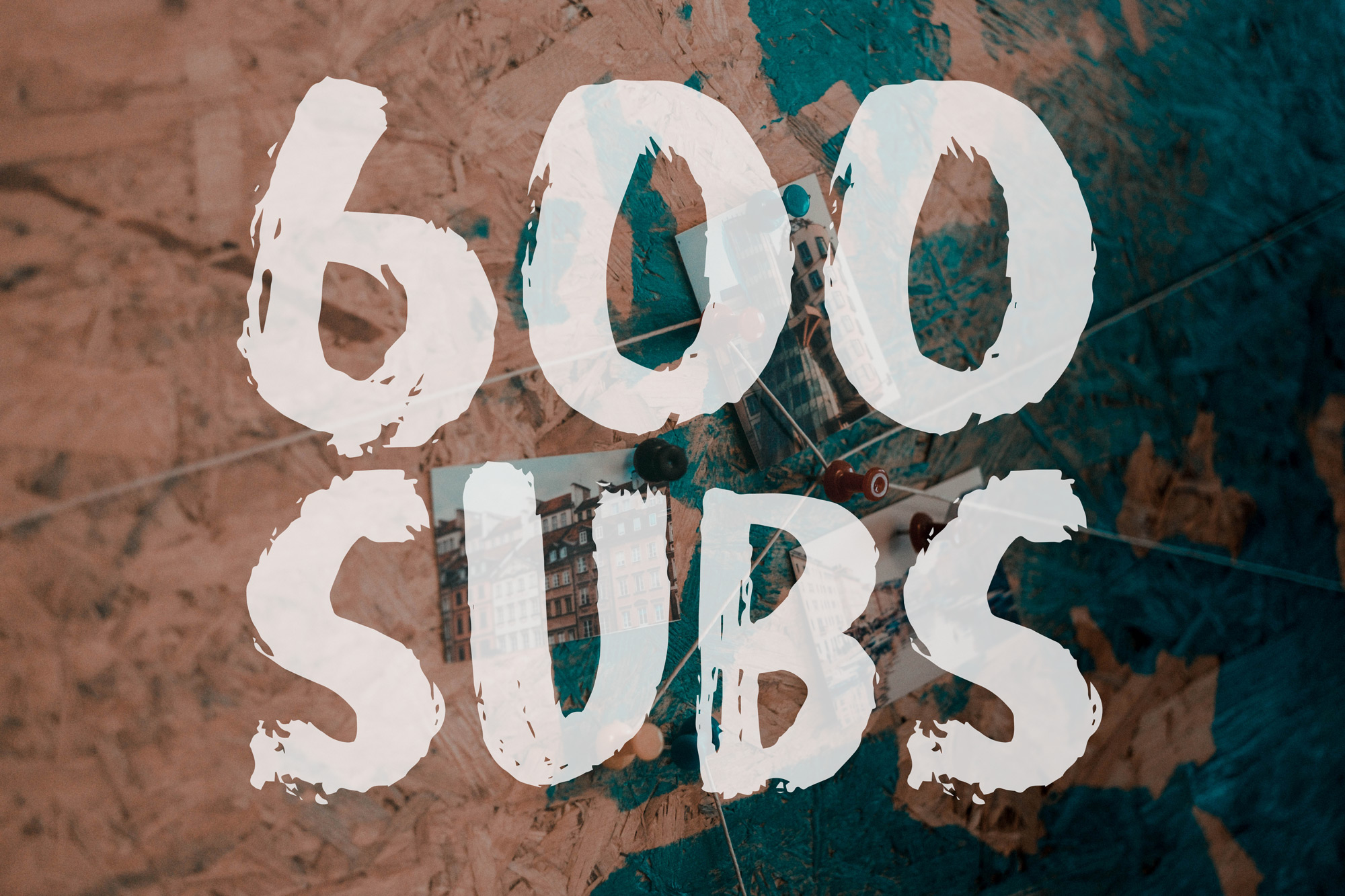 As if i could hear the ticker click! Reached to 600 Subscribers on Youtube which is a huge milestone for the project and lets be honest, it is a beautiful number.
If you are running a Youtube channel you know how much work, blood, sweat and tears it takes to build a decent community. There are some "black swans" out there, kick starting their following to million subs in months but if you compare yourself to those talents you will give up before you even tried. I struggled with a "slow" growth in the beginning but then i realized its always about with whom you compare yourself. Some people celebrate achieving 100 subscribers after years of hustle. In the end its "just" a number.
Numbers do not matter
Of course they do! In the end it is a philosophical debate. Define success. When are you successful? Is financial independence real success? is gathering a million subs real success? is being mentioned on the front page of the New York Times real success? You define it for yourself! that is the beautiful thing about success. I mean there is an idea of success defined by society, mostly financial, that doesn't matte you gotta have the same definition of it.
I am successful as long as i can pursue my passion!

that is my definition of success.
Of course i gotta earn money and manage a healthy life, foster relationships with family and friends. I could write a whole post about defining my values and how a successful life would look like. The fundamental value for me is pursuing a passion because in passion lies so much energy, productivity and zest for life.
So back to the headline, do numbers matter? yes they do! i think they are not fundamentally important but as long as you use numbers to motivate yourself to work on your passion projects they matter.
Use them to celebrate
It is the same concept like technology. It all comes down to how you use it. You can get sick from using technology too frequently and in the wrong way. But if you use it wisely technology can be very powerful and simplify your life. It is the same with numbers. The amount of followers, the amount of likes or the amount of subscribers can drag you down because you compare them with the big hitters. You can also use the community you gathered to motivate yourself. It is up to you. It is a matter of your mindset and how you cultivate your milestones. Whenever you achieve a milestone or a post goes viral, semi-viral or performs better, pop a champagne or turn up the music and dance through your office.
Motivate yourself, pursue your passion and keep on rocking it!
Thank you for everyone who've hit the subscribe button and supports me on this adventure! Thank you for every thumbs up, like and recommendation. I really appreciate you!
You are still not subscribed?