Eureka Skydeck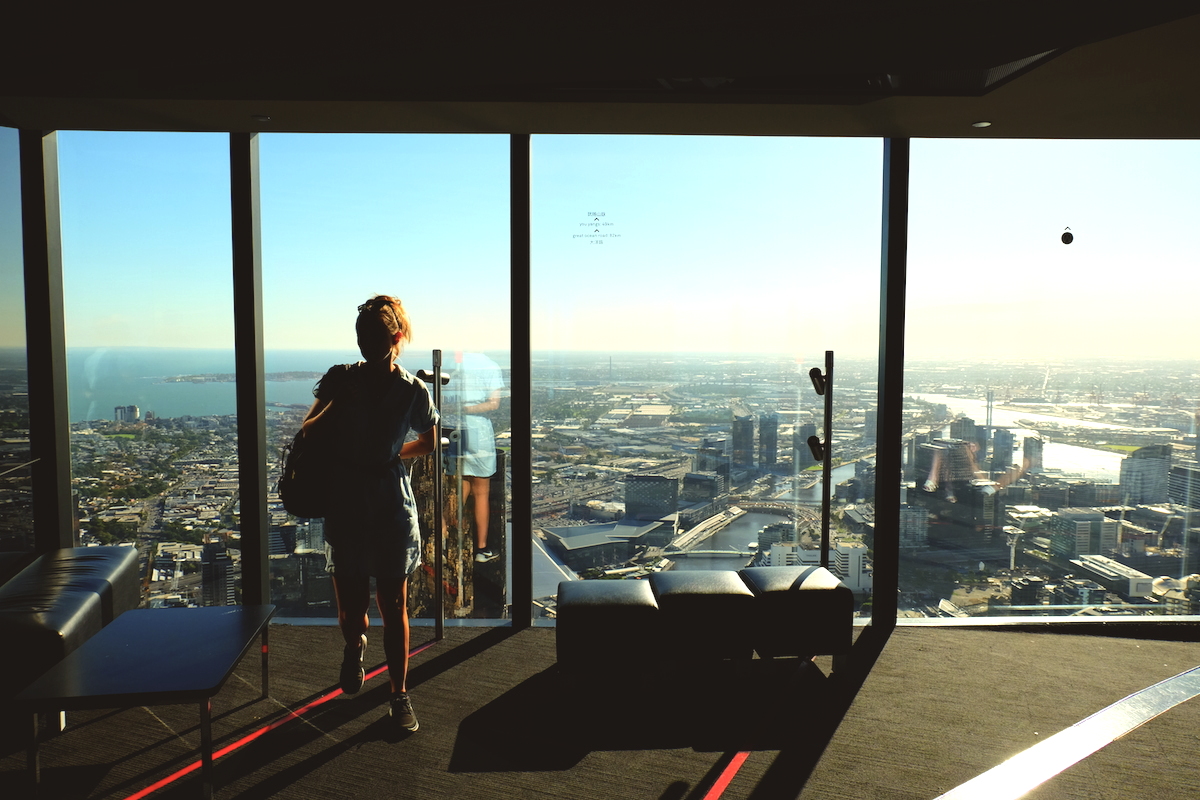 The Eureka Tower Skydeck 88 in Melbourne, Australia
This tower is one of the highest in Australia and you can clearly feel the hight in the elevator when it shoots up to the 88th floor. Up there you get a 360 degrees view over Melbourne. I speend hours on this skydeck observing the people hurrying around like ants.
Whitehaven Beach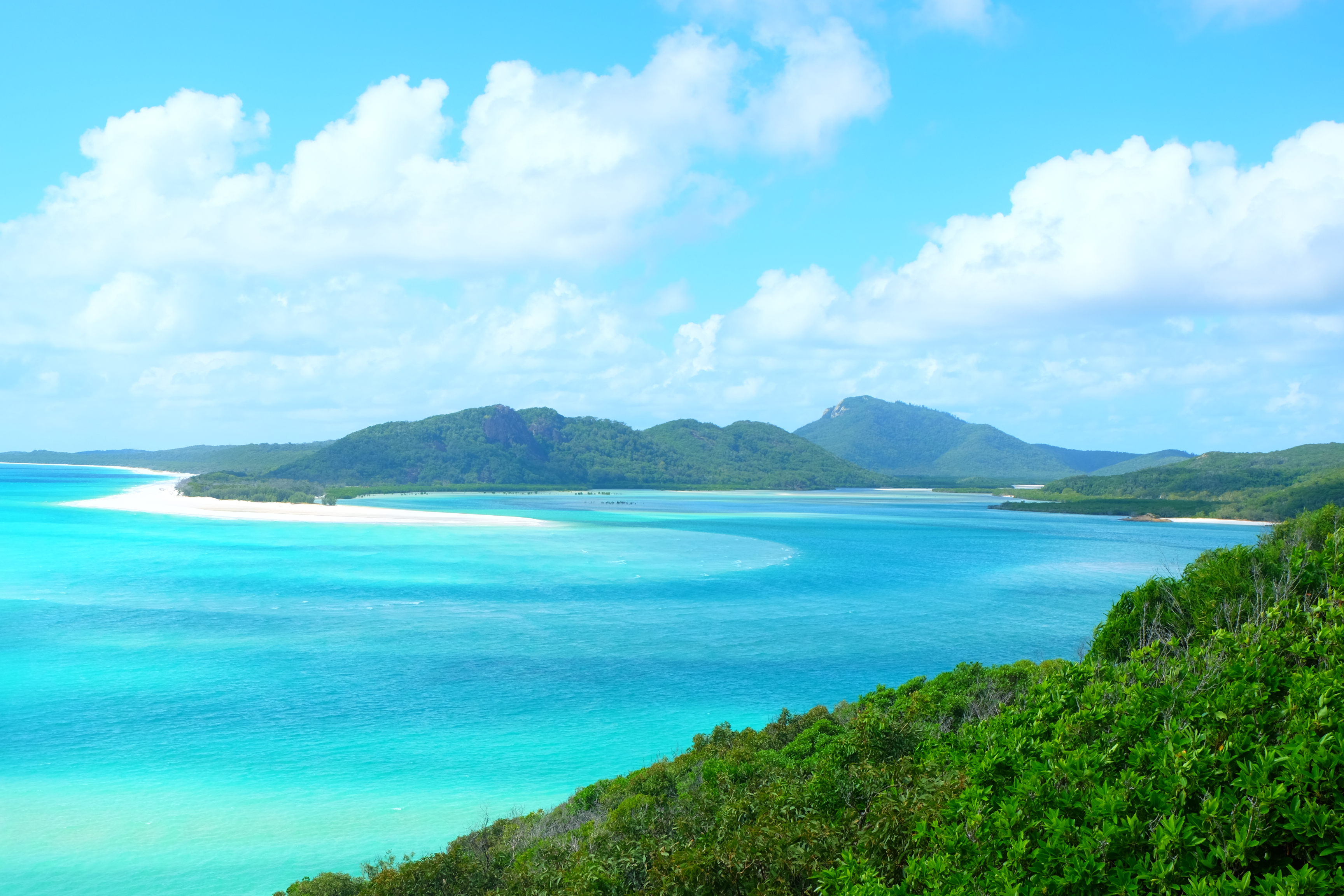 Whitehaven Beach in Whitsunday Islands near Airlie Beach, Australia
Whitehaven Beach is located on the Whitsunday Islands. We sailed for three days and two nights around those Islands. If you don't struggle getting seasick i recommend to take more time exploring these beautiful islands. But you can even get in a one-day trip to the Whitehaven Beach. You have different pricing options from huge partyclippers to romantic private catamarans. Choose whatever fits you best.
Depending the tide, Whitehaven Beach looks different and appears as a piece of art, created by nature. The different depths  by the sandbank creates colorful shades of blue. A viewpoint on the island lets you observe the changing spectacle.