Visiting a tofu factory in Indonesia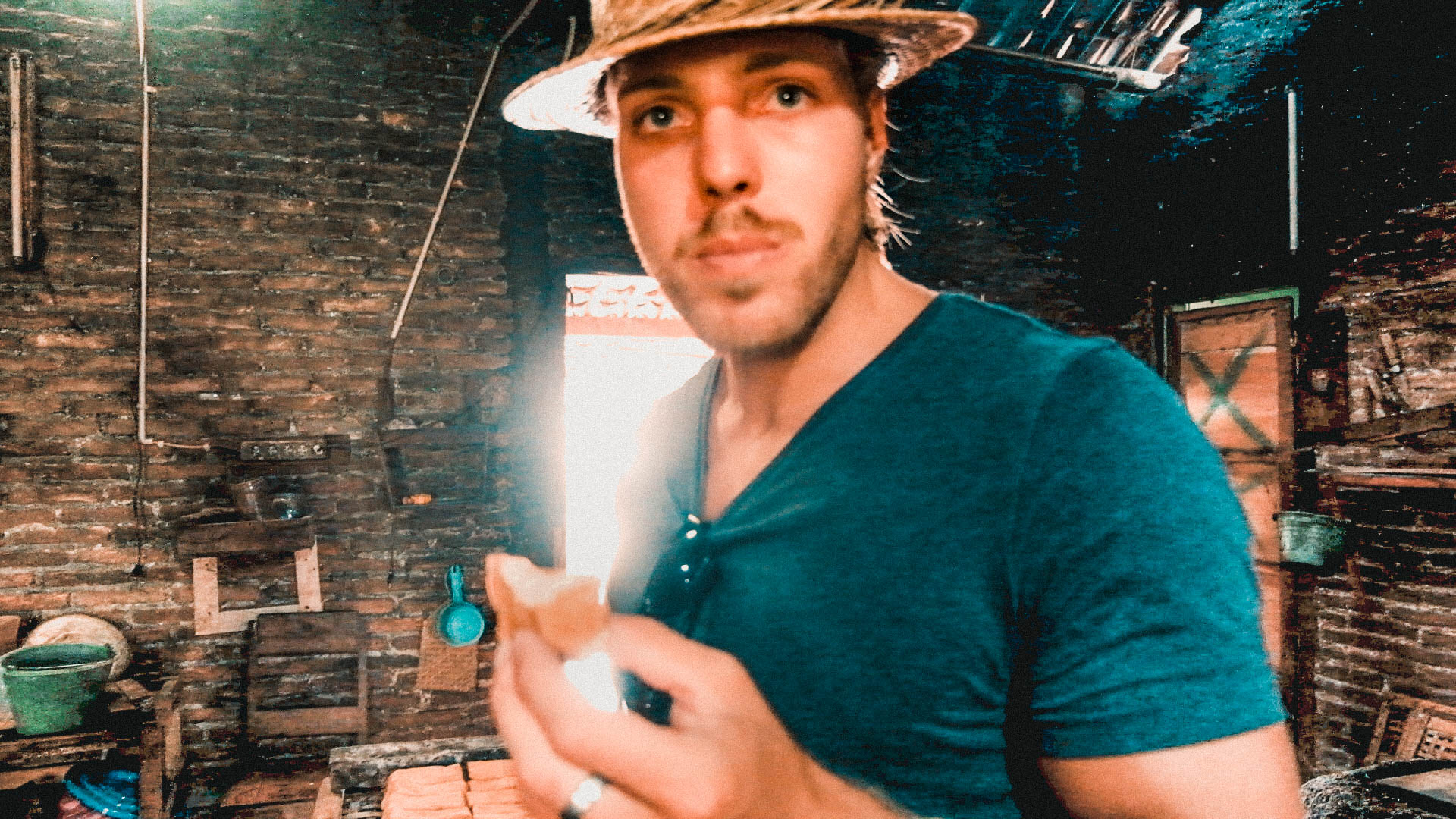 This is how tofu is produced in Indonesia. From importing the doy beans to forming a tofu block. We learned about the production process in a factory in Magelang Indonesia.

Do you like tofu?
You might ask yourself what is tofu made from? We have been curious too and decided to visit a local tofu factory. We initially traveled to the area of Magelang to visit the Borobodur temple but afterwards we decided to learn more about the local economy. This is how they produce the tofu in Indonesia. They showed us the whole process, from importing the soy beans to pressing the blocks and selling it to the market. Some machines are interestingly improvised and some processes are well thought out. It was a very interesting visit, to see how the soy beans goes through the different process until it becomes a well shaped tofu block.
Soy beans imported from the US. They explained us that there is not enough production capacity to get enough soy beans from the local farmers.
the oven is about to be heated. The pan on top of the oven is to simultaneously heat up the water and cool down the escaping heat, to protect the roof from burning.
The sieve is prepared. The wooden part of the sieve is hand made and serves its purpose perfectly.
The soy beans have been in water for more than 4 hours. The soaked up soy beans are thrown in to this squeezer to get the liquid soy "milk" out of the beans.
The liquid milk is sieved.
Slurping some soy milk in the Indonesian tofu factory. The infrastructure is basic and some things are improvised. I was a great experience to visit this family business tofu factory.
check out the post on Instagram