Travel Tool Board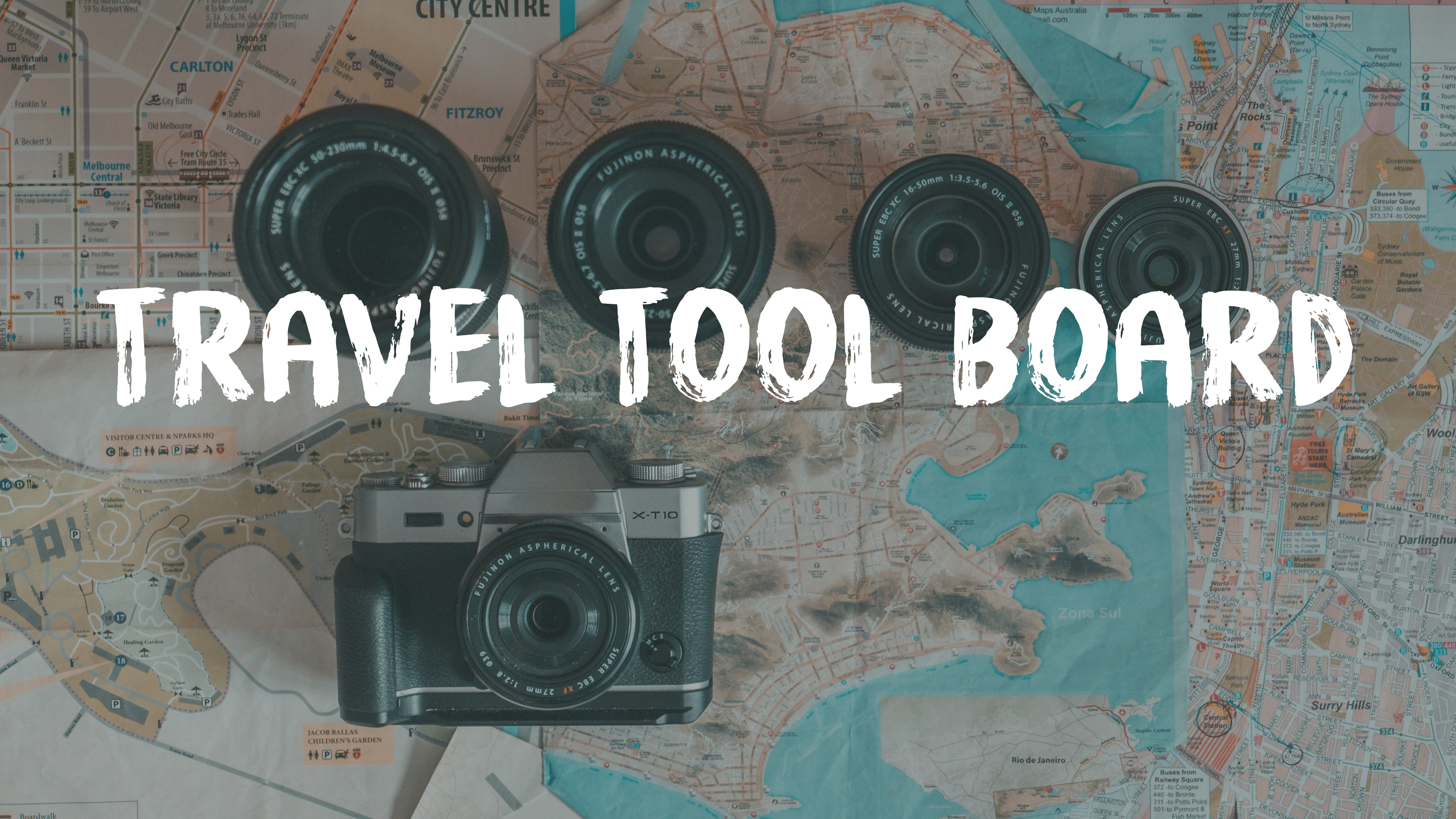 Welcome to the Travel Tool Board. This is a website where you are going to be guided through a travel planning process with tips and tricks. Additionally i gathered the most important tools, links and websites to plan your trip, everything in the overview.
Step by step
Traveling and planing a trip can be overwhelming. This is why i created this Tool Board. If you are lost, simply follow step by step to bring your next adventure alive.
Workflow:
Research Places > Create a plan and a Map >Book flights and transportation > Book accommodations > Prepare yourself > Go for it!
1. Research Places
Best Sites to research spots for inspiration
2. Create a Plan and a Map
How to create a Master plan & How to create a Travel Pin Map
3. Book flights & Transportation
or check out
4. Book Accommodations
5. Prepare yourself
Be prepared! you will avoid so much trouble and save so much money when you are well prepared. Good travel equipment. Store the most important documents like flight tickets, visa, passport/ID and accommodation confirmations. It is recommended to travel with some cash and a travel credit card.
Hint
Bookmark this Web page as yout Travel Tool Board and use it as a guide for your travels. This is always going to be free and don't forget to share it with your travel buddies.
---
Disclaimer: Bear in mind that some of the links in this post are affiliate links and if you go through them to make a purchase I will earn a commission. Keep in mind that I link these companies and their products because of their quality and not because of the commission I receive from your purchases. The decision is yours, and whether or not you decide to buy something is completely up to you.