Sailing the Whitsunday Islands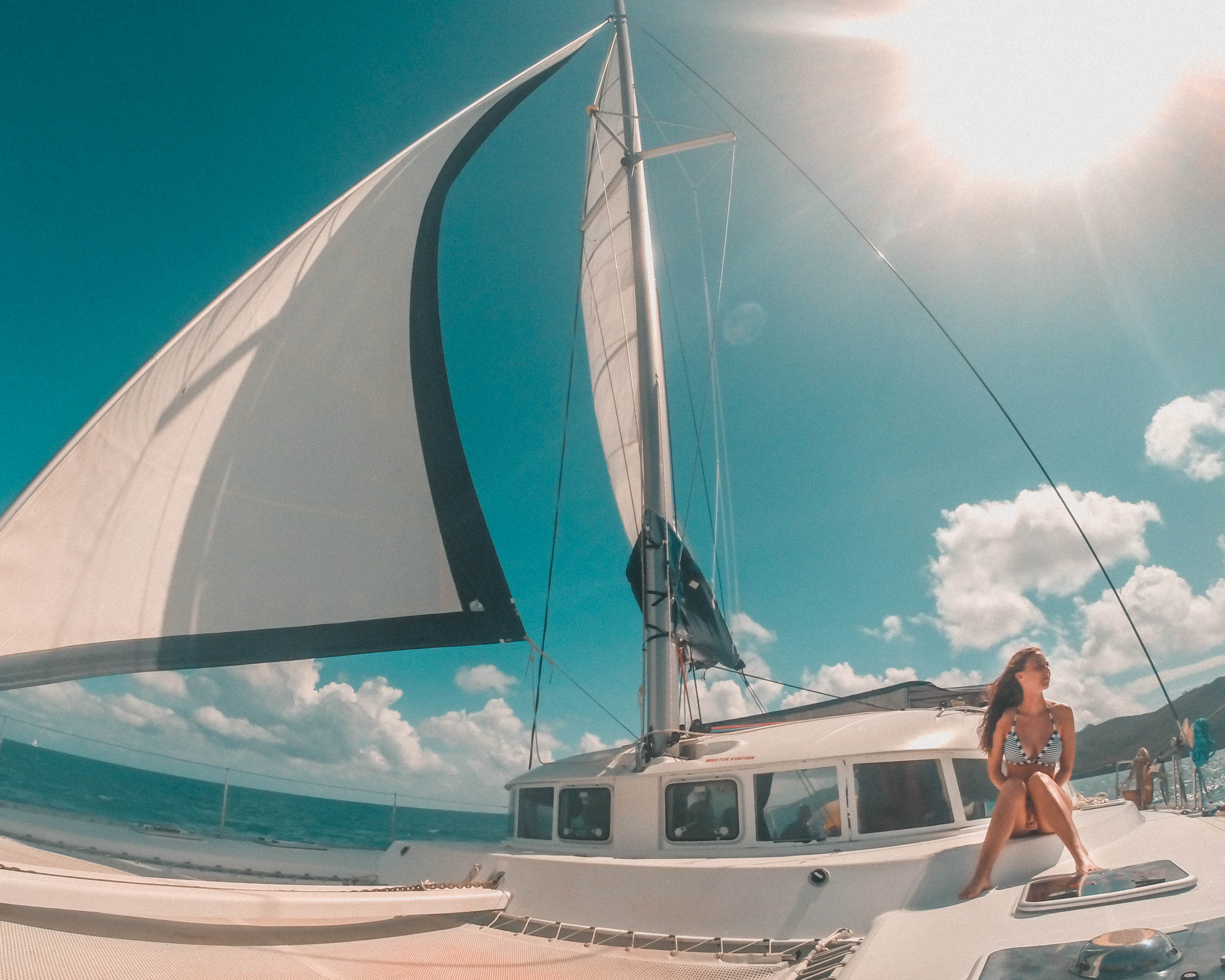 We left Sydney and landed in Prosperpine Airport, from there we drove to the port of Airlie Beach. Dropped most of the luggage at the port in a local tourist office (costs only a few bucks) and went to the meeting point we've been given via mail. By the meeting point a lot of other sailors where waiting to enter the sea and sailing the Whitsunday Islands.
A short instruction and we were on the catamaran. Left our carry-on baggage in our cabin. And enjoyed a beautifully prepared fruit plate.
The catamaran and the crew
On board where besides us: three couples, the captain and a cook. We had a double bed cabin with an own small bathroom, a combination of toilet, sink and shower in one small room. After showering everything was wet. In the room we had a small sideboard to place the luggage on, a bullseye window right above the sea level and a window in the floor which enabled to see what's in the water, that was awesome.
What its like sailing the Whitsunday Islands
But most of the time we spent on top deck of the catamaran to feel the wind blowing, water splashing up and enjoy the view while sailing the whitsunday islands. Sometime the sea gets rough and the catamaran starts to wingle up and down. Sometimes you see a fly fish jumping out of the water and flying! over the surface. Sometimes you see a turtle gasping for oxygen.
And this is the most beautiful view i've ever experienced. The view on Whithaven Beach. Different depths of the water created this mix of shades of blue.