The Uluwatu Cave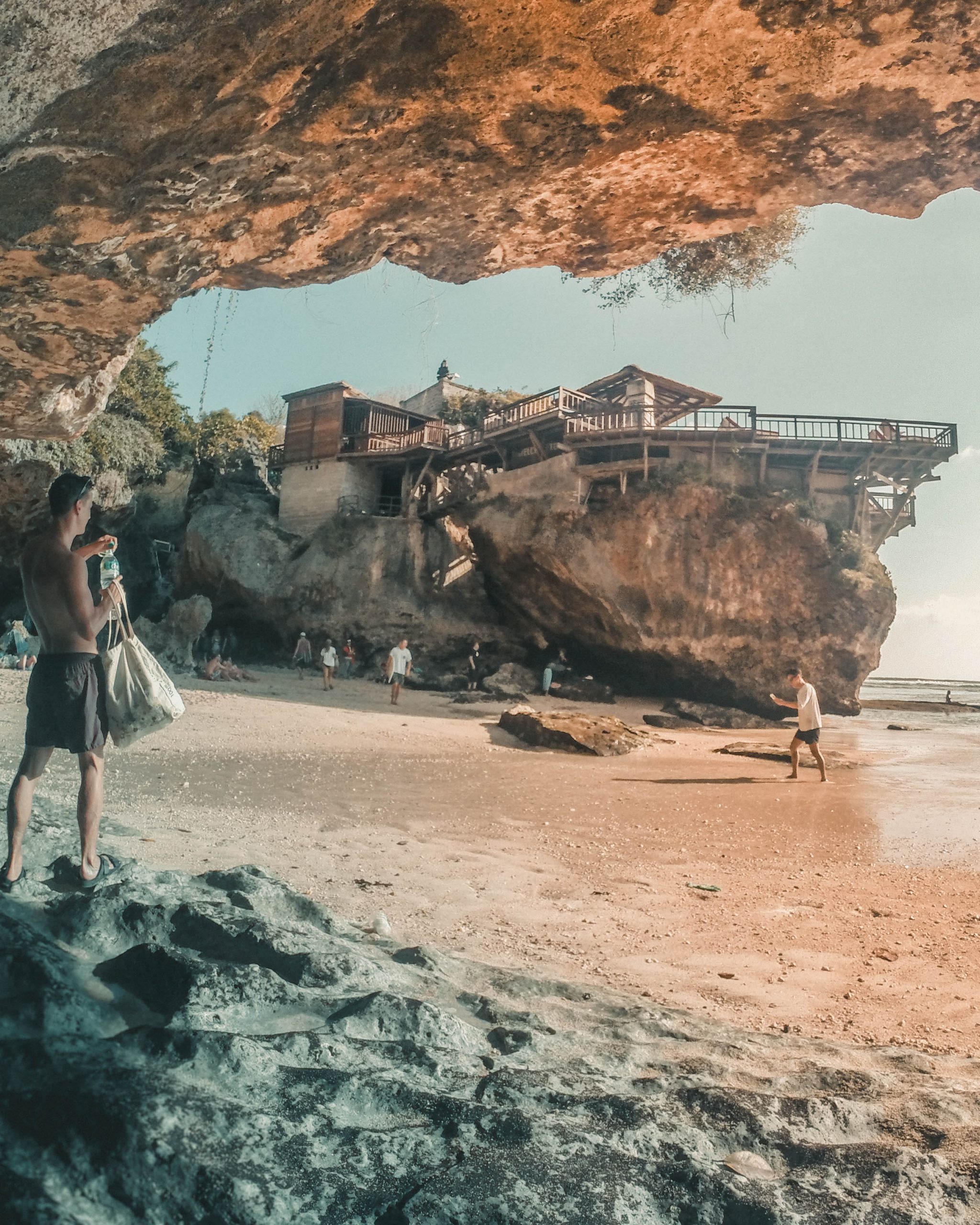 The famous padang padang beach, a magical place.
This is the spot where you paddle out to the line up. Can you think of a more mystic beach than this?
The Uluwatu Vlog
After the terrible experience of walking in the streets (especially by night) of Uluwatu we decided to rent a scooter to cruise around. I have a international motorcycle license and a couple of years of driving experience. Neverthless things went crazy, watch what happened. On the scooter we explored the Uluwatu temple, Padang Padang Beach and enjoyed a wonderful Sunset in the Single Fin Bar.
---
Indonesia has so much to offer. Explore beautiful layers of rice fields. Visit detail-rich temples or mosques and learn about the Indonesian culture. Drive along stunning landscapes. Hike up a volcano and enjoy the sunrise at the edge of a crater. Grab a board and ride one of those perfectly shaped waves. Eat through Indonesia diverse kitchens. Countless things to do and to see. this is Indonesia.