The temples in the north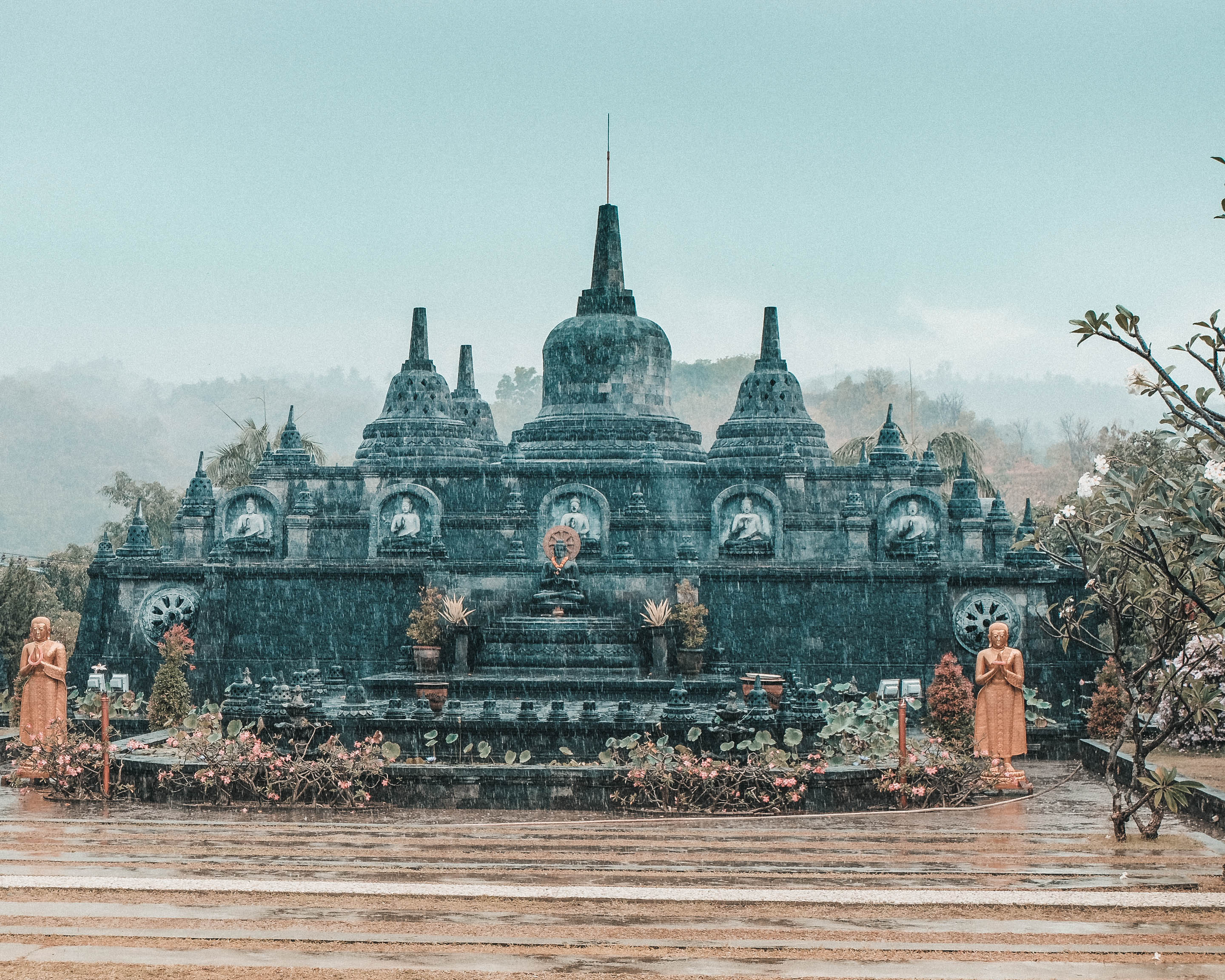 It started to rain, i had no umbrella, hiding the camera under the t-shirt, beauty was worth the struggle.
This has been posted on IG @perfspots
We explored the Brahmavihara-Arama temple in the north of Bali, we where the only tourists exploring it. The North is not as popular as the south but it has so many gems to offer.
Posing in front of the Brahma Vihara Bell
More about Indonesia
Indonesia has so much to offer. Explore beautiful layers of rice fields. Visit detail-rich temples or mosques and learn about the Indonesian culture. Drive along stunning landscapes. Hike up a volcano and enjoy the sunrise at the edge of a crater. Grab a board and ride one of those perfectly shaped waves. Eat through Indonesia diverse kitchens. Countless things to do and to see. this is Indonesia.
Revolut - best credit card for travels