Bondi Beach and the Icebergs Pool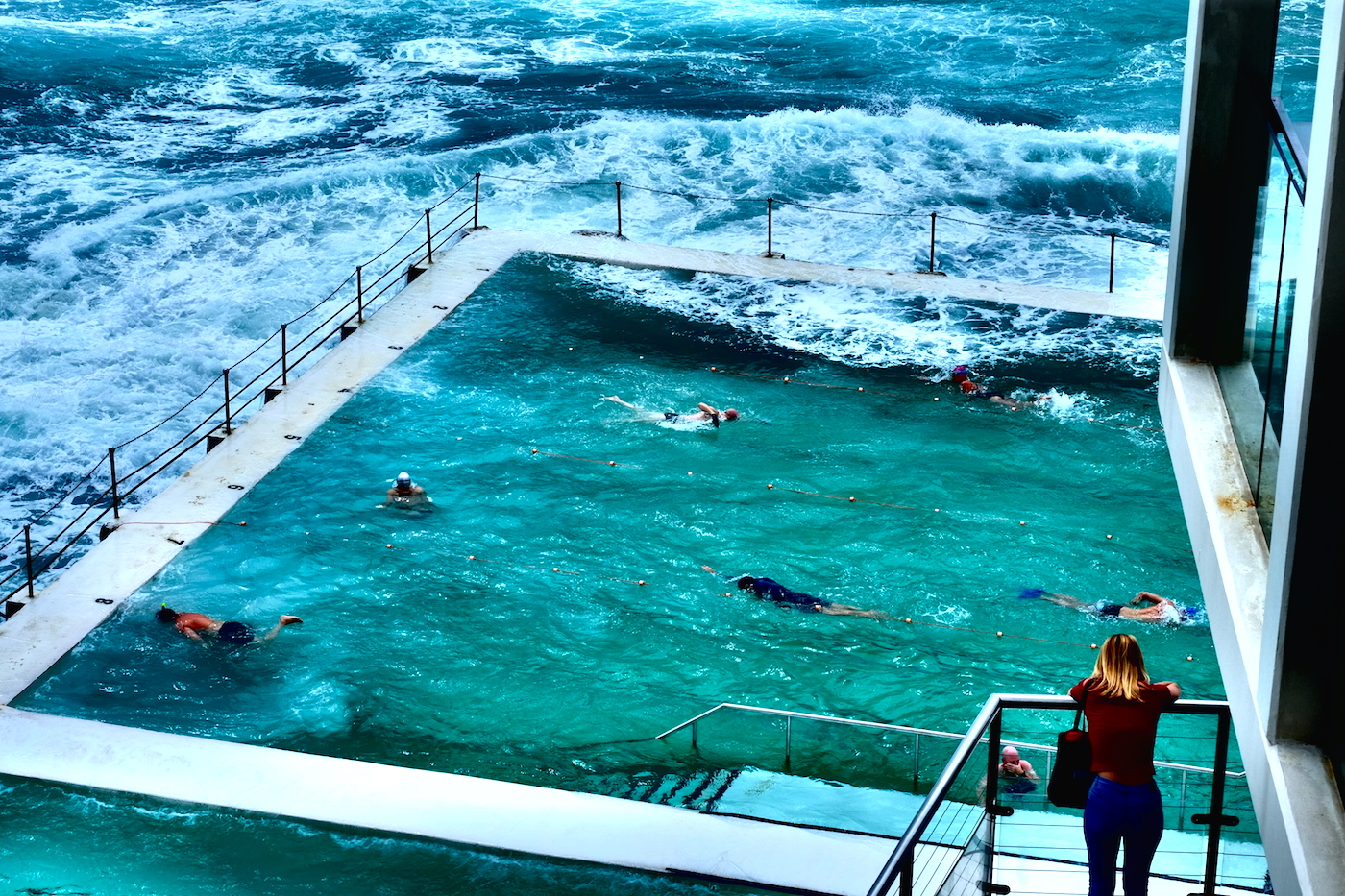 There are many options to go on day trips from Sydney. One of them is the day trip to Bondi Beach. This is the place where the famous Australian series called Bondi Beach Rescue was filmed. And as the name of the Series reveal it: Bondi has a famous Beach but the sea can get ruff there. It is easy to reach Bondi Beach with the bus. from the bus station we walked couple of minutes and arrived at the Bondi Beach Icebergs Pool.
The Bondi Beach Icebergs Pool
This Pool is an iconic construction which is a part of Bondi. It is a pool built right by the sea and when the tide is high, as it was when we where there, the waves clash against the pool corner and wash the swimmers with salty water. Its was so fascinating to observe how the waves splashed up against the Bondi Beach Icebergs poolcorner!
From the Bondi Beach Icebergs Pool starts the "Bondi to Coogee Walk". It's a coastal walk known a tourist attraction and its really a beautiful path to explore, you'll love
Surf Bondi Beach
Bondi Beach is a well known surf spot. With the high tide and the decent size of the waves i rent a surfboard and tried to catch some wave. it was pretty hard to ride the waves because the current was strong and the lineup crowded. Neverthless it was fun to practice!
What i realized
"This world has more to offer than we can explore in a lifetime.", so what are you waiting for? go out there and explore this beautiful planet.
Revolut - best credit card for travels