The Sydney Opera House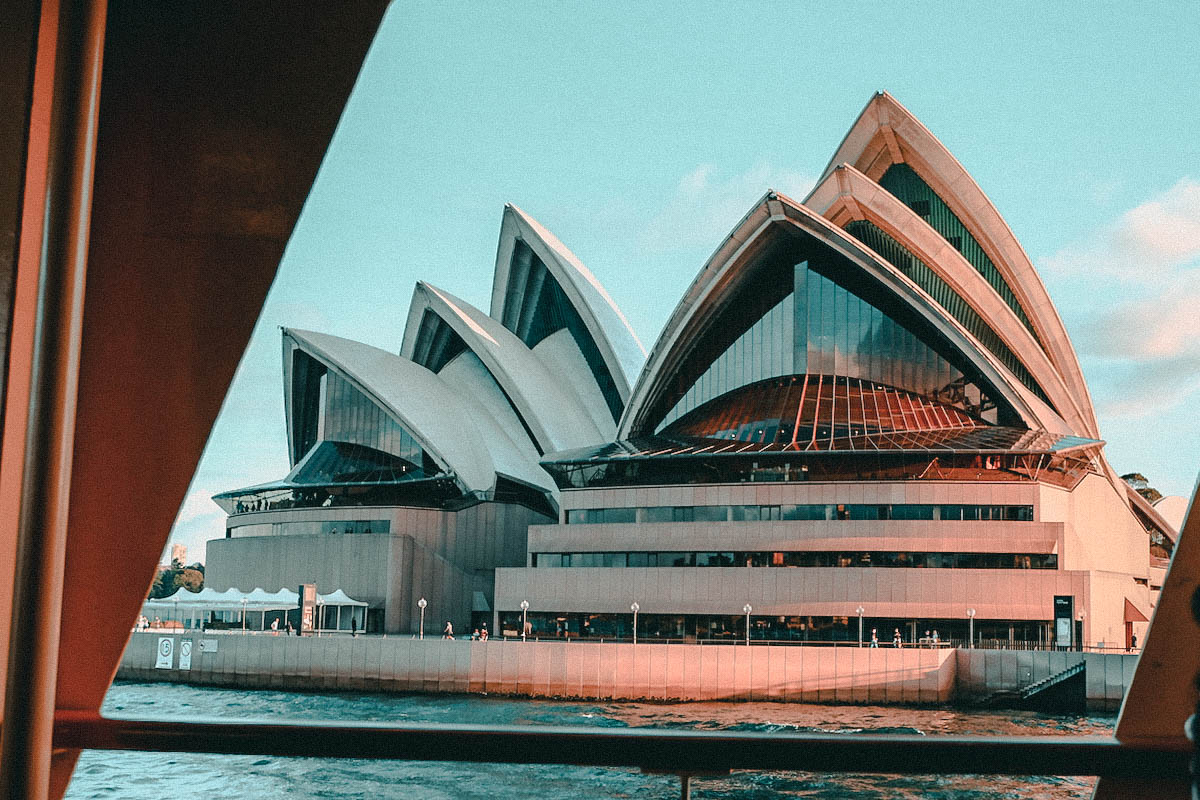 While landing in Sydney i experienced the most impressive plane window view i've ever had. I could directly see the famous Sydney Opera House right beneath the Harbour bridge. It made me even more excited to explore this city.
After landing you reach the Sydney city center easily with the train. We stayed in an amazing Hotel which we can recommend because of its fancy interior and it is good situated.
The first thing we had to do was visiting the famous Sydney Opera House! it is really an architectural masterpiece, no matter from which angle you look at it, it always shows up in a different shape. I also highly recommend to participate with an interior tour, the Sydney Opera House is inside as impressive as from the outside.
I spend a week in Sydney to find out where the perfect spot to take a picture of sydney. I also cover which places to see, things to do in Sydney and this can also be used as a tourist guide.

On the hunt for the perfect picture in Sydney

Perfect Spots explored:

Hotel 57

Sydney Opera house

Sydney Opera house Inside tour

Barangaroo Towers

Darling Harbour

Brown Paper Bag Building

Paddy's Market

The Spice Room - Indian Restaurant

Queen Victoria Building

Westfield Shopping

Time for Thai Restaurant

St Mary's Cathedral

MLC Center Food Court

Mrs Macquaries Point
The Barangaroo international towers sydney
Revolut - best credit card for travels