Cartagena de India, Colombia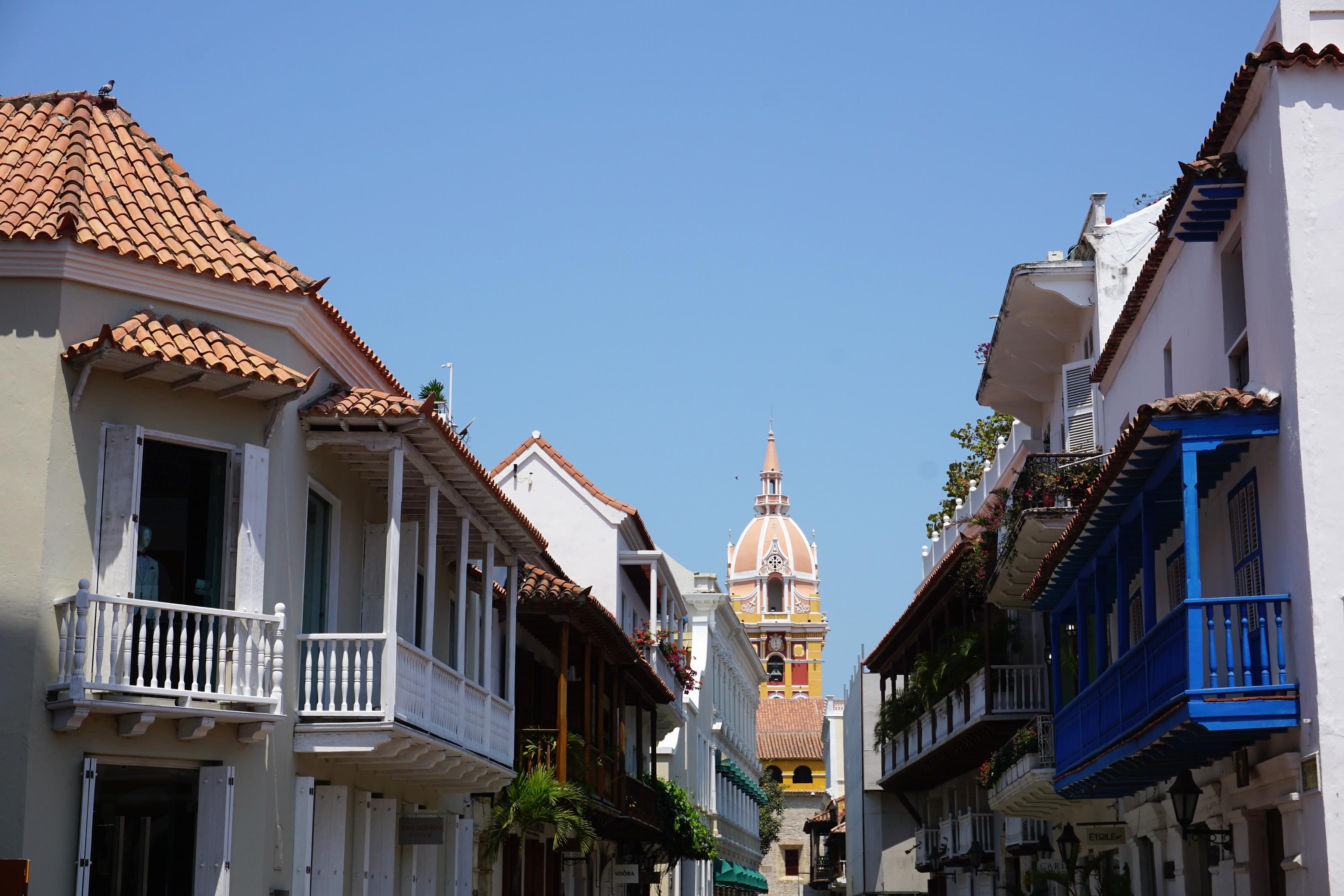 So first of all some informations about Cartagena
At my 1 month stay in Colombia I also visited Cartagena for 2 days.
In the colonial era this city was known as Cartagena de India, it was a major port, located on the northern coat of Colombia. Because of its location the port became the main port for trades between Spain and its overseas empire. During this era it was a key port for the import of enslaved Africans and the export of Peruvian silver to Spain. Source
So with all that said Cartagena de India is a must see if your traveling through Colombia. The city's main attraction is the historical centre (old town) which is surrounded by walls right at the ocean. You will see coloured houses, churches, trendy restaurants and bars and more so. Today it is a touristic place.
So unfortunately I just stayed two days and didn't have time to see it all, but this are some tips what to see in Cartagena.Enjoy a day walking through the streets of the old town to feel the Colombian vibe.
El Viajero Hostel
I stayed at the Viajero Hostel which is a big hostel group. They have hostels all over Colombia and other countries. They normally offer free Salsa classes and help you with trips, tours and all your questions you might have! Just Wow! El Viajero Hostel Group
Playa Blanca: Playa Blanca is a 45 minutes Bus ride away from Cartagena
This beach keeps you speechless with its stunning turquoise water and white sand as far as your eyes can see! It is close to the Rosario Islands. An Island chain in the Caribbean reachable by boat from Cartagena and Playa Blanca.
Castillo San Felipe de Barajas, Castle 
This castle is located on the Hill of San Lázaro. It was built by the Spanish during the colonial era. Building started in the year 1536. I had no time to visit that castle. Tickets can be bought online or at the old town. There are offered tours every day. Decently worth a visit if you stay longer at Cartagena.
Free City Tours!
There are also Free City Tours offered at Cartagena, you will hear about the history of that place and see different spots of the old town. At the end of the tour you are free to give some tip if you liked it, a nice way to offer tours.
So thanks for reading my posts and helping me grow on Steemit! I wish you a nice and relaxing weekend.
Happiness is not a destination, it's a way of life! Travel the World!
Links:
website: http://perfspots.com/dvotravels
steemit: https://steemit.com/@dvotravels
instagram: https://www.instagram.com/daveone91/
Revolut - best credit card for travels