Hats and Smiles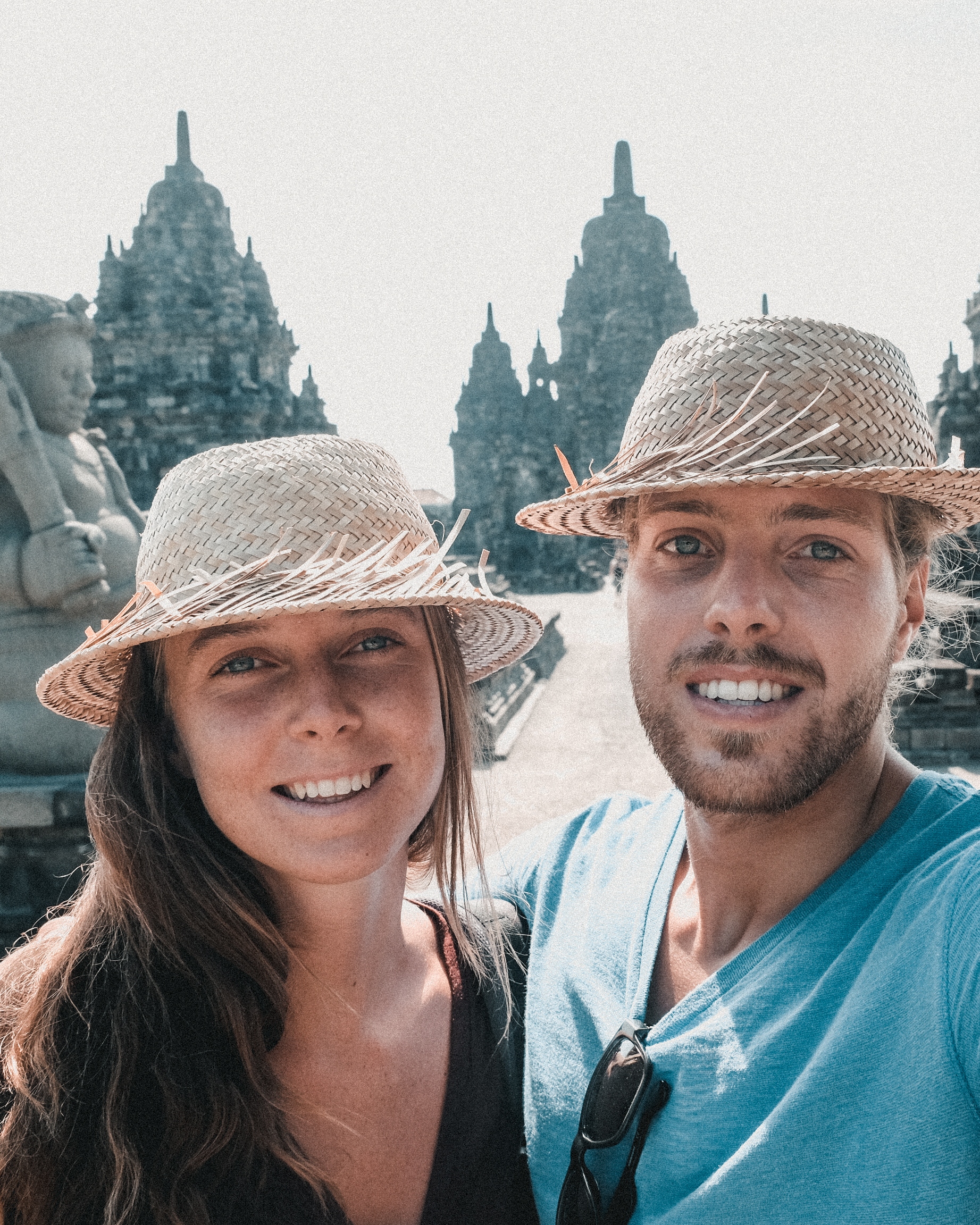 Sun, smiles, temples and straw hats.
The Prambanan temples are some huge buildings built by hundreds of years old stone. It was an amazing day to explore the sight with all its different angles, corners and perspectives.
Part of the Perfspots exploration team was Simone. We have been equipped with plenty of water, some snacks, the cameras and of course the traditional Lombok straw hats. It was an amazing day and the best part was to explore the less crowded, less popular temples in the area.
This has been posted on the gram!
Explore the Temples!
An early morning wake up to explore the Prambanan Temple and all the temples surrounding it. We have ordered a taxi directly to the hotel which brought us to the Prambanan Temple area. Arriving there
, obviously we where not the only ones. But it was not crowded because the Prambanan Temple is pretty large and the tourists visiting it spread out over the sight. I documented our experience on this Travel Vlog. It was an insanely hot day but we decided to walk to the other temples behind the Prambanan. We noticed, most tourists only visit the main attraction and do not visit the other attractions. We highly recommend you to check the others out as well. Exploring the Candi Sewu, Candi Bubrah and the Candi Lumbung was amazing. Walking through the abandoned sights really felt like walking in a indiana jones movie! Especially the Candi Lumbung was fascinating with its unique architecture and chambers. 
Subscribe to my Youtube Channel!
---
Indonesia has so much to offer. Explore beautiful layers of rice fields. Visit detail-rich temples or mosques and learn about the Indonesian culture. Drive along stunning landscapes. Hike up a volcano and enjoy the sunrise at the edge of a crater. Grab a board and ride one of those perfectly shaped waves. Eat through Indonesia diverse kitchens. Countless things to do and to see. this is Indonesia.
Revolut - best credit card for travels