The Pinnacles in Australia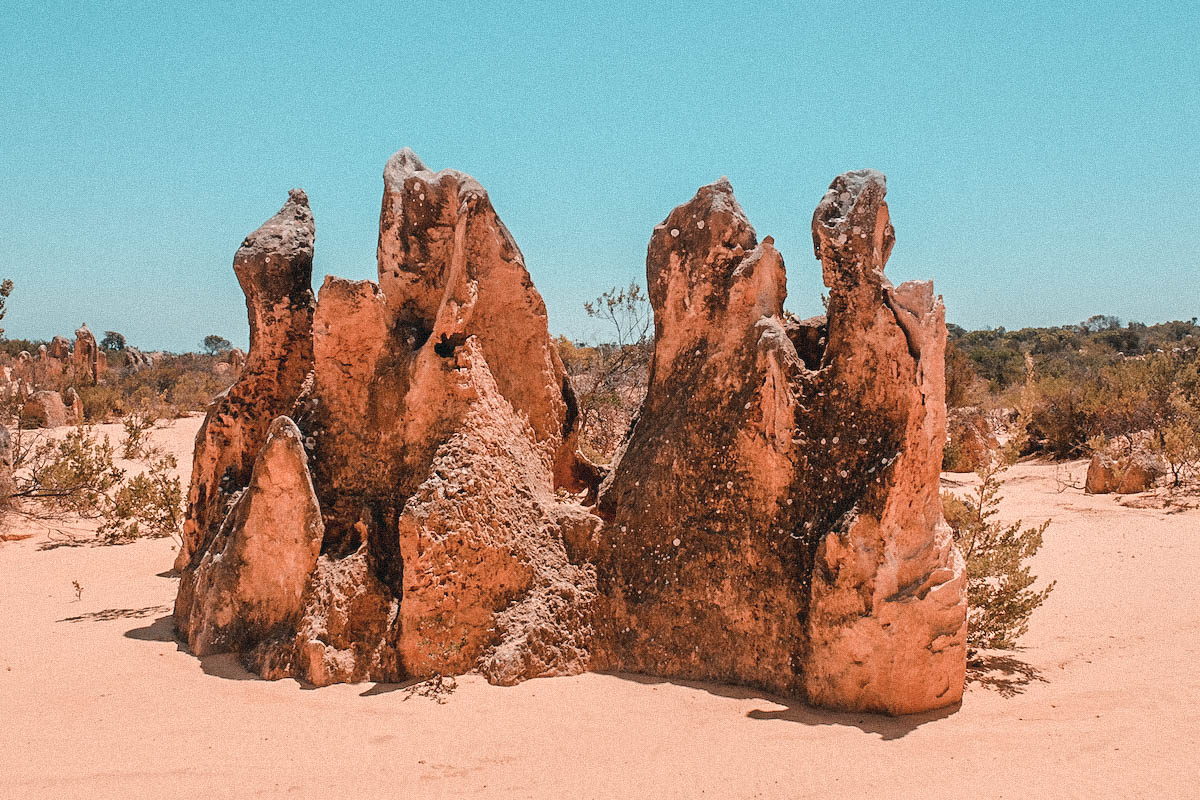 After leaving Perth we were on the road for 2 hours and 40 minutes until we arrived in the Nambung-Nationalpark. This is the National Park where you will find the Pinnacles in Australia. You pay a small fee to park right in front of the area where the pinnacles reach out of the ground. before leaving the van i checked if the batteries of my camera are still loaded, took a water out of the fridge and left to see this spectacle.
Kangaroos and Flies
We just walked a few steps and already been attacked by hundreds of flies. They do no harm but can be pretty annoying. A huge surprise was, before we could leave the parking there were already two Kangaroos hopping around. For Australians this might not be a big deal but for me it was the first time i saw those animals in real life. that was a magical moment.
The Pinnacles in Australia
There are different theories how the Pinnacles in Australia arised. The most plausible theorie for me was that burned trees were covered in sand and turned into stone after hundreds of years.
It was a great experience to walk through this desert with its Pinnacles, all in different shape and size.
From Perth to Exmouth
We rent a campervan from Apollo in Perth and went on a Western Australia Road Trip. After a short instruction we dropped our luggage in the back of the campervan, the tank was filled and we were ready to go. I was used to drive on the right side of the road so i had to get used to the left side driving in Australia. First we bought provisions and then we started this epic Western Australia Road Trip!
The Route
1. Pinnacles Desert - Video 
2. Shell Beach - Video 
3. Monkey Mia Paradise - Video
 4. Monkey Mia wild dolphin - Video
 5. Eagle Bluff scenic lookout - Video
 6. Coral Bay hidden Cliff - Video
 7. Exmouth and the Cape Range National Park - Video
 8. Quobba Blowhole - Video
9. Kalbarri Nationalpark - Video
10. Sandy Cape sand dunes  - Video
11. Jurien Bay - Video
12. Hillarys Boat Harbour - Video
Revolut - best credit card for travels