Shell Beach in Australia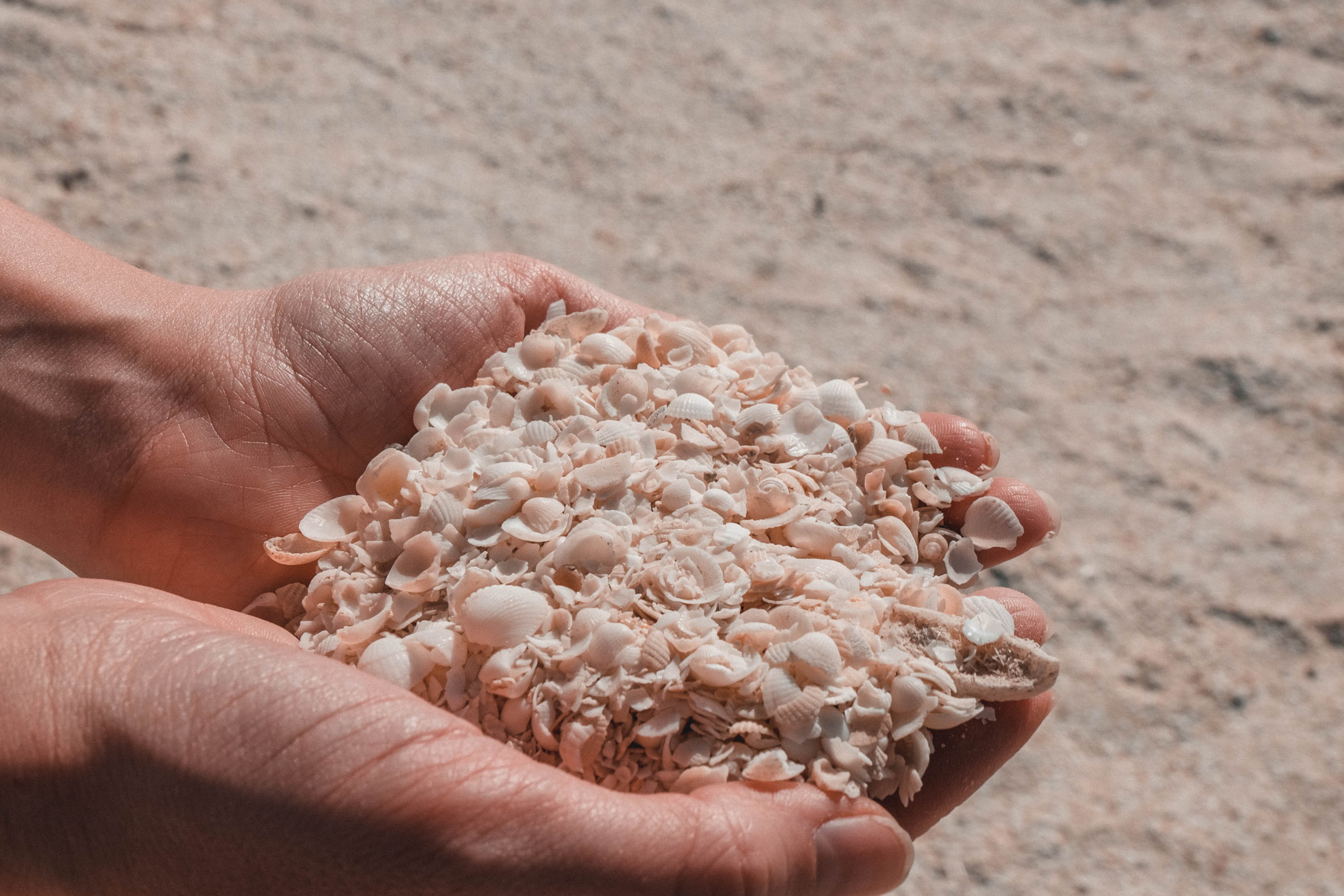 Removed the electricity cable, the battery was full. Packed the camping chairs and left the caravan park in Geraldton. We were on the road for 3 hours and 45 minutes until we arrived Shell Beach Australia. On our way to the Shell Beach and the Shark bay area we drove a long time into the Outback. That means you better depart with a full gas tank. hours of driving without passing any town or roadhouse.
Shell Beach Australia and its beauty
If you expect to see a beach like the copacabana in Rio you're wrong. The Shell Beach is a beach in the middle of nowhere. As we arrived there was just another couple with a campervan leaving the place. Then we had the whole beach for ourselves. There are no food stands or beach chair vendors. It's a beach out of dead shells as far as the eye can see. Shining bright in its pure beauty.
Walk on water
It might depend on the tide but at the time we visited the Shell Beach Australia the water was just knee deep in the first hundred meters in to the sea. This made it possible to run in the water which felt like running on the water! a great experience trust me. Keep in mind the water is extremely salty because the Shark Bay keps most of the water in the bay and the sun dries it out, what stays is the salt.
From Perth to Exmouth
We rent a campervan from Apollo in Perth and went on a Western Australia Road Trip. After a short instruction we dropped our luggage in the back of the campervan, the tank was filled and we were ready to go. I was used to drive on the right side of the road so i had to get used to the left side driving in Australia. First we bought provisions and then we started this epic Western Australia Road Trip!
The Route
1. Pinnacles Desert - Video 
2. Shell Beach - Video 
3. Monkey Mia Paradise - Video
 4. Monkey Mia wild dolphin - Video
 5. Eagle Bluff scenic lookout - Video
 6. Coral Bay hidden Cliff - Video
 7. Exmouth and the Cape Range National Park - Video
 8. Quobba Blowhole - Video
9. Kalbarri Nationalpark - Video
10. Sandy Cape sand dunes  - Video
11. Jurien Bay - Video
12. Hillarys Boat Harbour - Video
Revolut - best credit card for travels