Western Australia Road Trip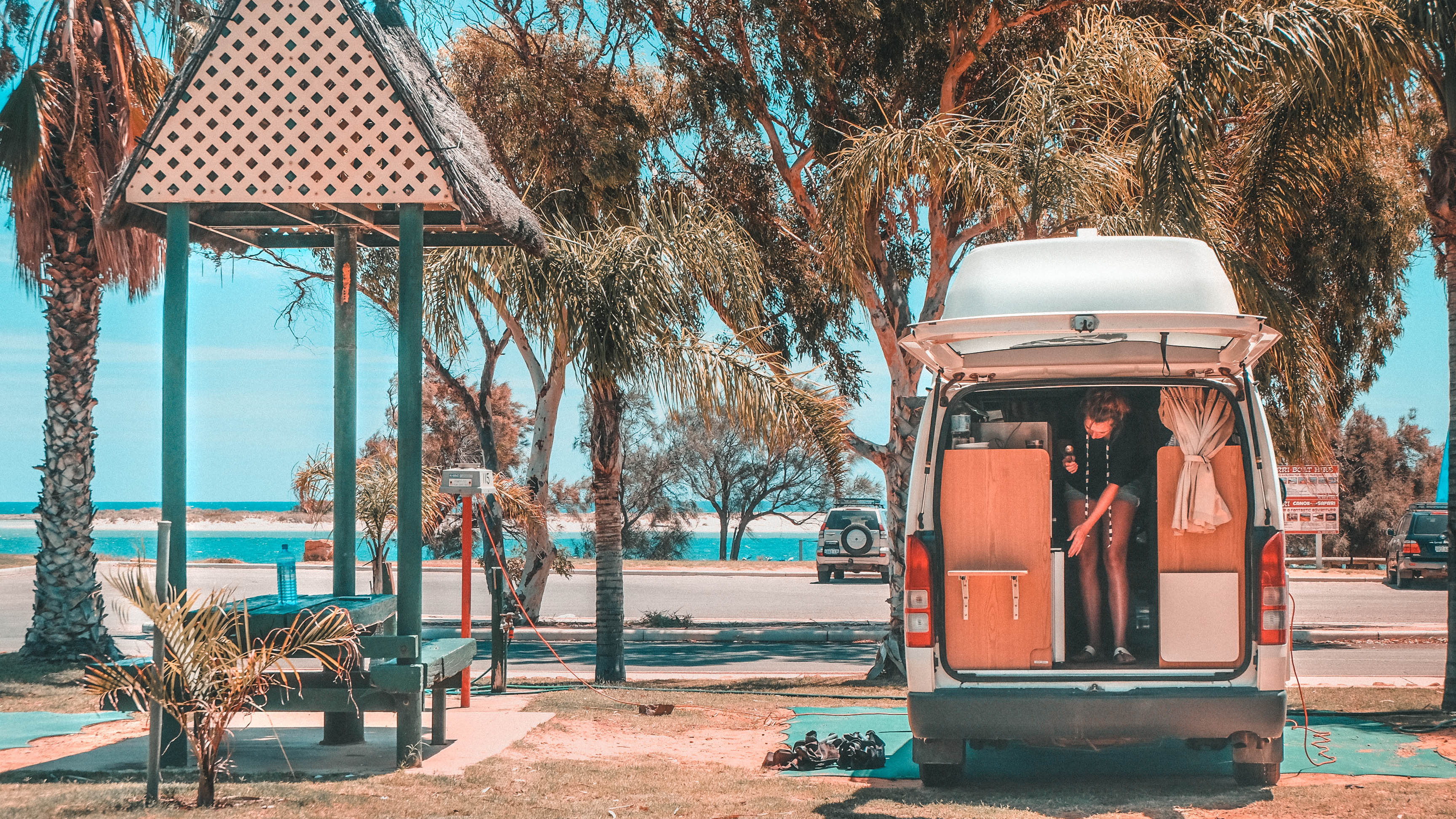 From Perth to Exmouth
We rent a campervan from Apollo in Perth and went on a Western Australia Road Trip. After a short instruction we dropped our luggage in the back of the campervan, the tank was filled and we were ready to go. I was used to drive on the right side of the road so i had to get used to the left side driving in Australia. First we bought provisions and then we started this epic Western Australia Road Trip!
Three things you need to know before starting a Western Australia Road Trip
You won't need a GPS. The most difficult part is to get out of Perth or when you get back to Perth to return the campervan. The rentals are mostly not in the city center so it is also achievable to find your way in bigger cities without getting lost. As soon as you're out of town there is mostly just one road which leads north or west in the outback. The only job will be to not miss the street signs for the gateway. You will find free roadmaps in the tourist information of perth and if not, buy one in a gas station.
Fill up your fuel tank. And never ride on the limit! Australia is not Europe. You will drive for hours without seeing any gas station or even a human being. So check on the map when you'll leave to the outback and then fill up your fuel tank before you leave the last town. Trust me running out of fuel in the middle of nowhere can ruin your trip.
Buy the provisions in bigger towns or cities. The prices for groceries are a bit higher when your shop in smaller towns. Feel free to fill your fridge with raw food. In most of the caravan parks they provide gas bbq stations where you can cook like jamie does it. Make sure you hit the road with a full fresh water tank and one or two bottles of water cooled in the fridge.
The Video on Youtube about the Western Australia Road Trip. Don't forget to subscribe to my Youtube Channel
Revolut - best credit card for travels