Prambanan framed by the tree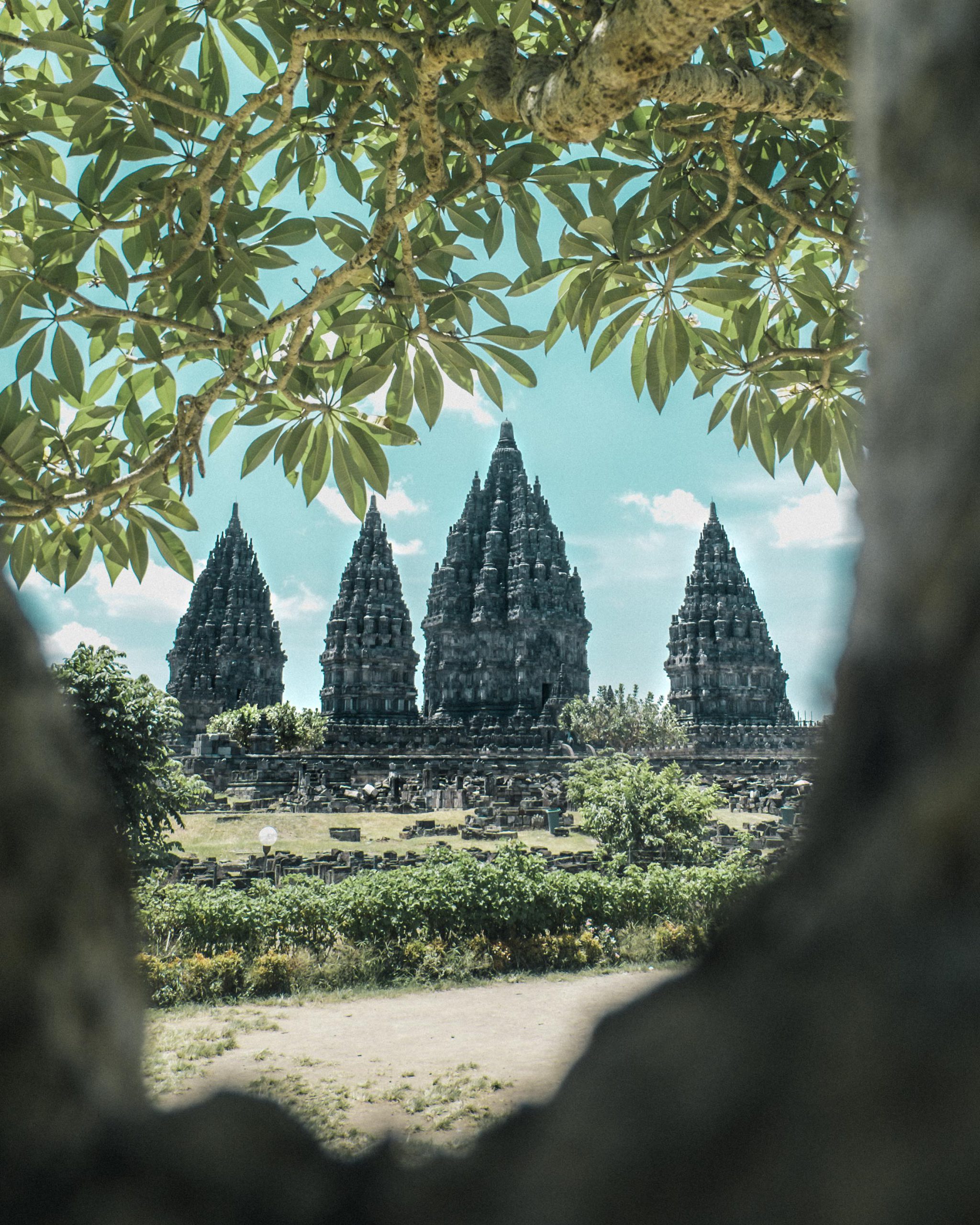 The Prambanan Temple framed by a tree.
This Temple is huge and accompanied by three more sights. This Tree perfectly framed this construction built hundreds of years ago. Also besides a perfect photo spot this tree threw some shade which was very useful and relaxing on this super hot day.
The Video Blog
---
Indonesia has so much to offer. Explore beautiful layers of rice fields. Visit detail-rich temples or mosques and learn about the Indonesian culture. Drive along stunning landscapes. Hike up a volcano and enjoy the sunrise at the edge of a crater. Grab a board and ride one of those perfectly shaped waves. Eat through Indonesia diverse kitchens. Countless things to do and to see. this is Indonesia.
Revolut - best credit card for travels