Road Trip to Montezuma Costa Rica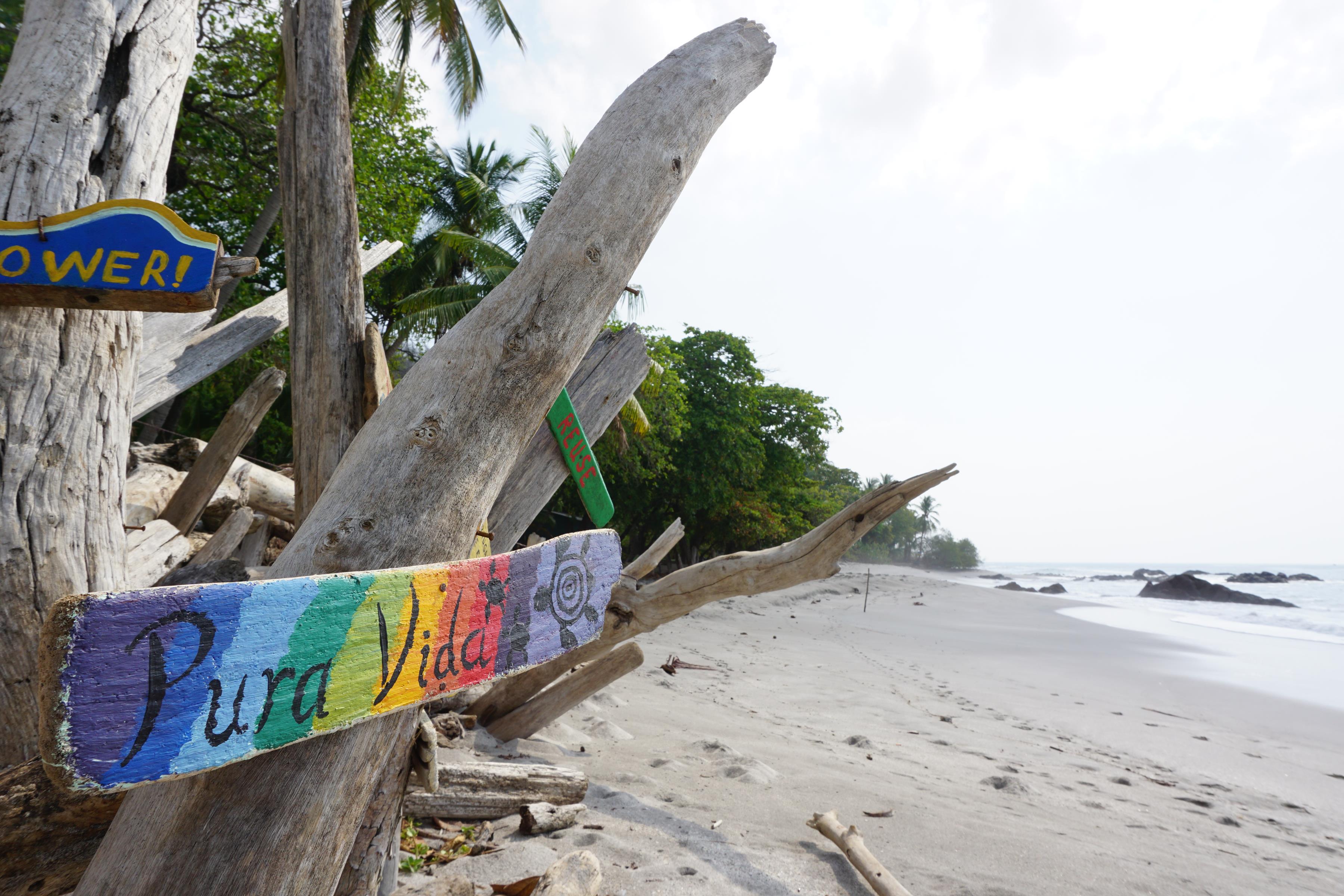 Hi everyone! First part of my trip!
From Thursday the 11. April till Sunday the 14. April we did a road trip from Costa Rica Tamarindo to Montezuma and Santa Teresa Beach. Today I am going to write about our first stop.
Thursday morning I woke up around 8 o'clock, one hour before school. I started my classes at 9 o'clock and wrote my final exam since I finished my Spanish course that day. At around midday me and my friends were done and headed home to grab our stuff, so we could leave on time around 13.00 pm. So there we were on the road for almost 5 hours to our next stop, the little hippy town Montezuma.
The nature of Costa Rica doesn't disappoint at all!
On the road adventures
The roads in Costa Rica are not that nice. I would definitely recommend anyone to rent a bigger car like an SUV then just a small regular one. The roads can get really bumpy and together with a strong rain it will be impossible to reach your destination. Midway we had to wait 30 minutes because of street construction but other than that everything was totally fine. Singing, enjoying the view, the beautiful nature makes any road trip a memory.
After 5 hours we arrived at Montezuma and checked in at our hostel right at the BEACH! The hostel offers hammocks to chill and enjoy the sunrise and watch the waves roll in.
Montezuma is not a really big town but has pretty fancy restaurants, bars and a chill vibe. There is not much around.
Hiking to the waterfall
Friday morning we woke up around 8 o'clock got some breakfast and headed out to a little waterfall track near the village. I took us a little hike up through the woods to get there. Tracking shoes might be a good idea since the rocks are sharp and steep.
People climbed up that stones and jumped down from around 8 meters. It was kind of fun to watch, but imagine if something happens out there?
At around 1 o'clock we headed to our next destination Santa Teresa beach to meet some friends, bt first we had to take a swim in the ocean again!
I mean how beautiful is that place?
So thanks for reading my blog and I hope to see you again on my channel for the second part.
Happiness is not a destination, it's a way of life! Travel the World!
Links:
website: http://perfspots.com/dvotravels
steemit: https://steemit.com/@dvotravels
instagram: https://www.instagram.com/daveone91/ here i book flights: https://goo.gl/HRhxoy
here i book hotels: https://goo.gl/9UxEDR
more links: http://perfspots.com/links
Revolut - best credit card for travels