Skyscrapers of São Paolo Brazil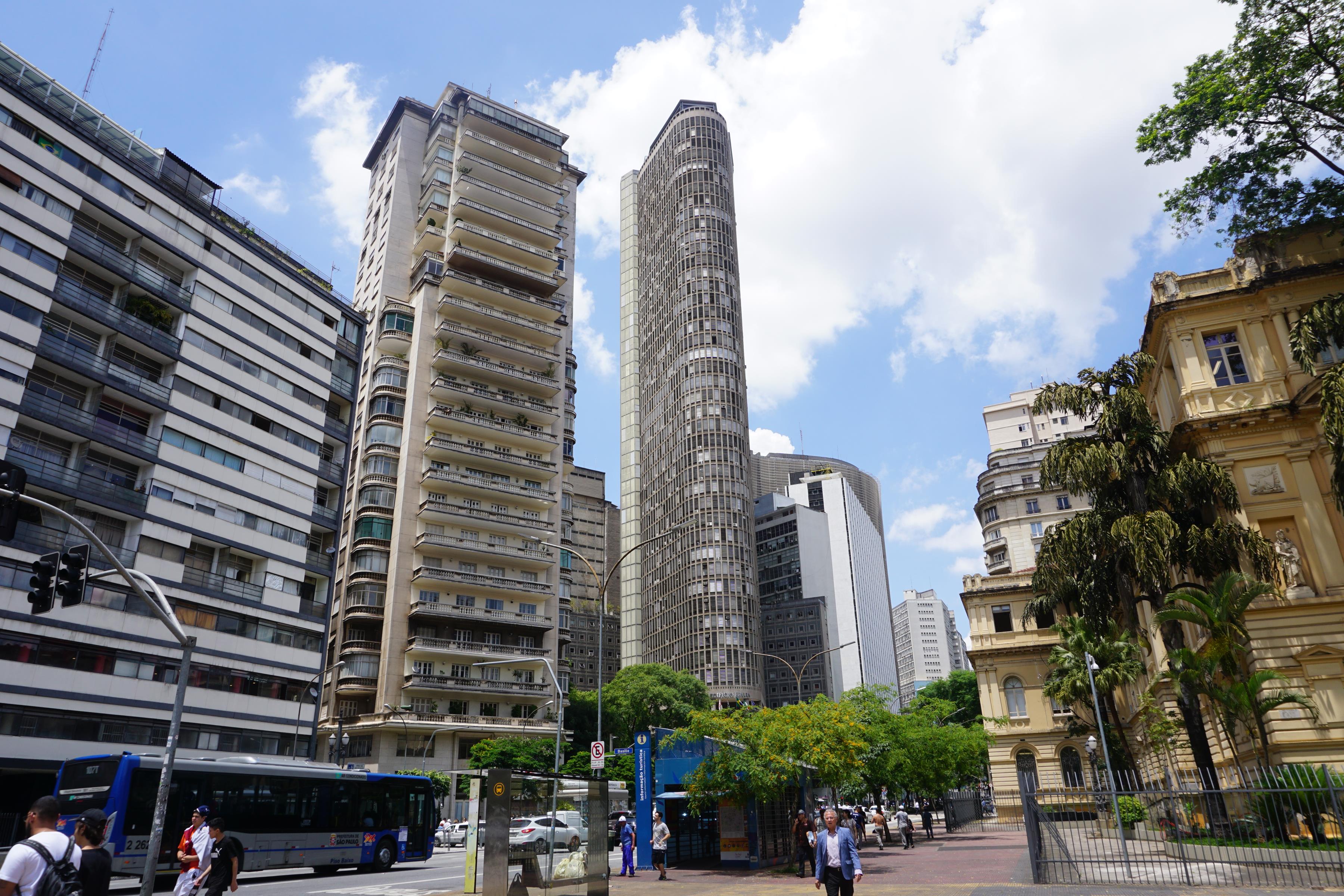 I have never seen so many skyscrapers in my entire live!
Hi everyone! My next post is about my Brasil trip!
On our trip through Brazil we stayed for 2 days in São Paolo. With the surrounding neighbourhoods the city counts 30 million inhabitants and is so far the biggest of them all.

São Paulo is also the economic centrum of Brazil and stands out for its traditional architecture. It is for sure worth a weekend trip or 2-3 days visit.
Within walls and buildings there are still a lot of places to explore like parks, shopping malls, restaurants and trendy areas. You like Chinese food? Just visit the Chinatown. You like to party? Just visit the area around the Paulista Avenue! We stayed at a big Airbnb apartment near to all nice parts of the city.
Skyscrapers everywhere!
There are more than 1000 buildings higher than 100 meters, so to really get a view over the city and be able to realize how big this metropolitan city really is, you have to get on top of one of the skyscrapers.
In the centre we managed to take an elevator up the floors to be overwhelmed from the view.
This are pictures we took from up there. I mean how is this even possible? It's hard to imagine for a Suisse guy like me that cities like this exist. Switzerland has around 9 million inhabitants and this ''City'' over 14 million.
@ivansnz weh had a great time!
So thanks for reading my blog and I hope to see you again on my channel. 
Happiness is not a destination, it's a way of life! Travel the World!
Links:
website: http://perfspots.com/dvotravels
steemit: https://steemit.com/@dvotravels
instagram: https://www.instagram.com/daveone91/
Revolut - best credit card for travels