The Tuktuk Nap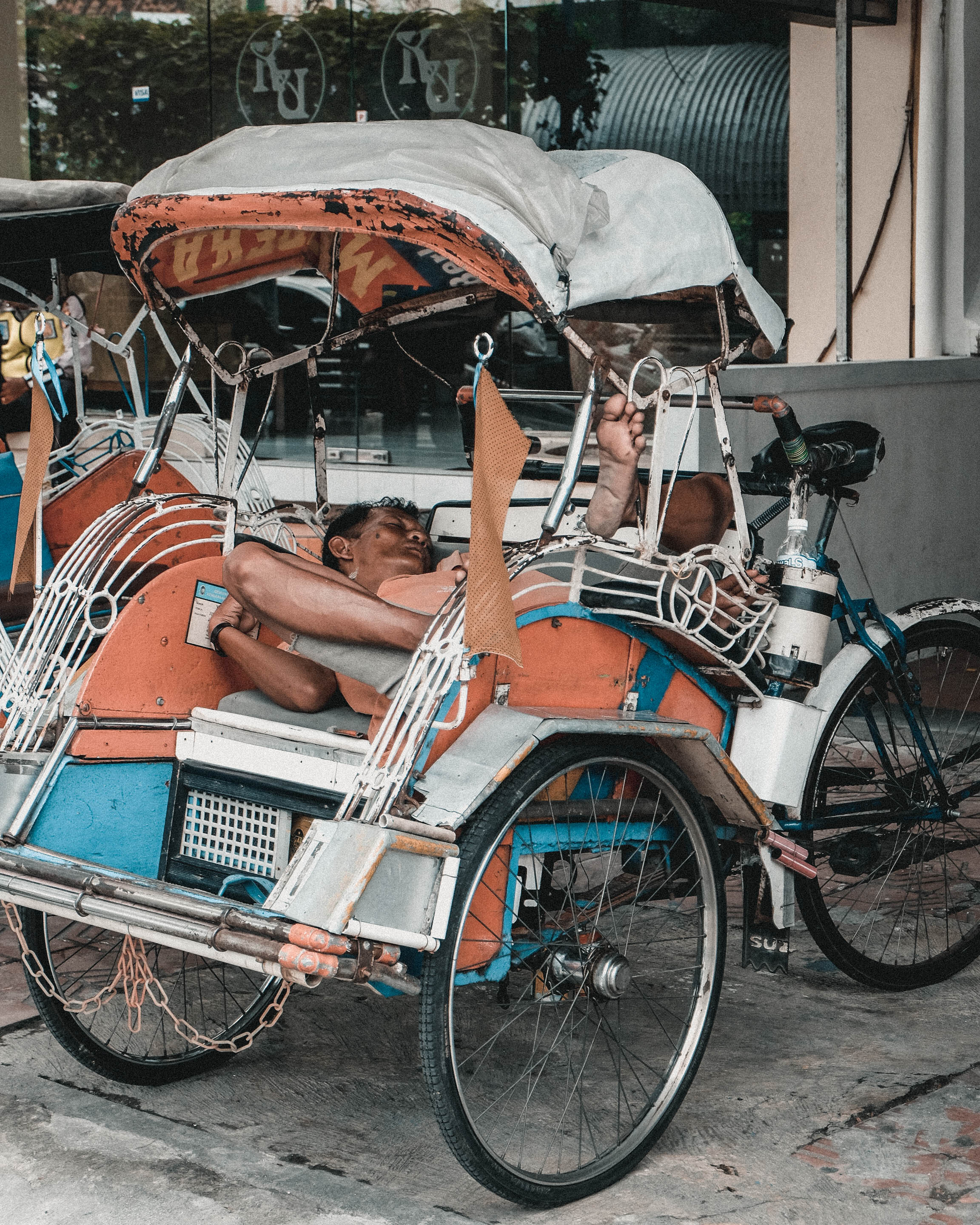 Back from the countryside adventures of Jawa Indonesia we dove right into the city life of Yogyakarta. Massive traffic, street vendors, shopping malls and busy people surrounding us. Traveling from a slowed down place to a bigger city really makes you feel the change of mood. I'm not pointing out to the negative effects only. City life can really energize you, bring flow to your routine and new dynamics compared to a much more relaxed place like the countryside.
'
This dude sleeping deeply relaxed on his tuktuk shows us that city life can be pretty tiring too. Do you take naps on a busy day?

This just has been posted on IG
The Yogyakarta Vlog
We have left the area of Magelang and drove with our driver to the hotel we have previously booked in Yogyakarta. The city name is sometimes written Yogyakarta and sometimes Jogjakarta, don't ask me why. If you know what's the difference, write me in the commends please. So we have been sitting in that car and it started to rain heavily. Luckily we haven't been outside for sightseeing.
Arriving in Yogyakarta we have been overwhelmed by the traffic. Scooters, cars, coaches. Then we arrived. The lobby boy opened the doors and carried our luggage inside. First impression: a really fancy Lobby! comfy lounge chairs. diamonds hanging from the ceiling and a delicious welcome drink. That was a nice arrival. But wait for the hotel room the view of Yogya or Jogja, however you want to call it, was stunning!
---
Indonesia has so much to offer. Explore beautiful layers of rice fields. Visit detail-rich temples or mosques and learn about the Indonesian culture. Drive along stunning landscapes. Hike up a volcano and enjoy the sunrise at the edge of a crater. Grab a board and ride one of those perfectly shaped waves. Eat through Indonesia diverse kitchens. Countless things to do and to see. this is Indonesia.
Revolut - best credit card for travels