Bingin Beach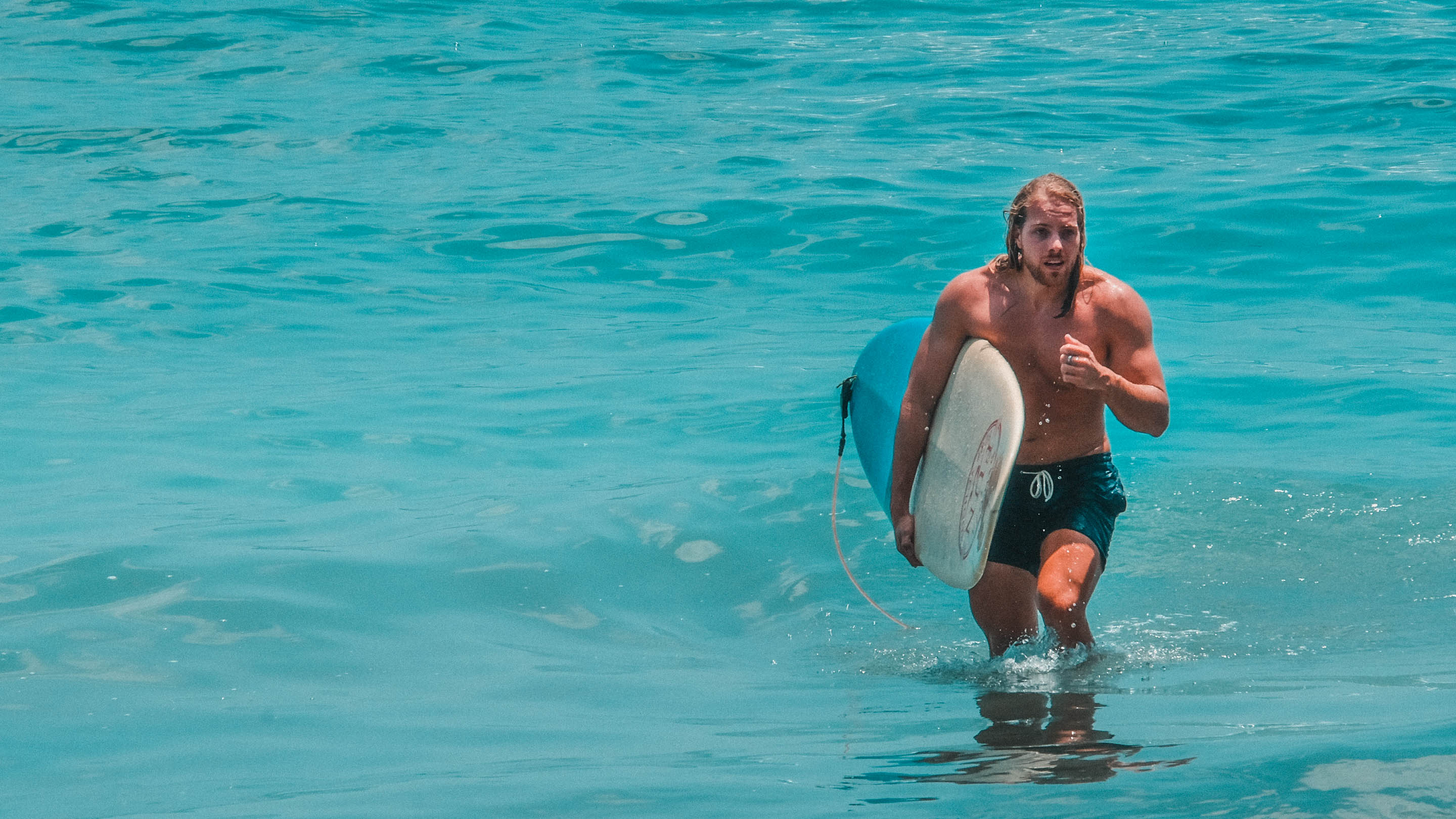 Before arriving at our Hotel in the region of Uluwatu we never heard of Bingin Beach before. Apparently the Bingin Beach turned out to be the nearest beach of our hotel. So we jumped into the swimming outfit on the first morning to explore this Beach.
How to get to the Bingin Beach?
Bingin Beach is situated in the southern part of Bali, the region of Uluwatu. Bali has its own airport in Denpansar which is 35 min car drive away from Bingin Beach. Book a hotel close to the beach or park your scooter at the beach parking. Just google for "bingin beach parking". From the parking should be street signs leading to the beach. The way leads through unconventional narrow streets through the buildings in front of the beach. sometimes the way seems to be wrong but trust the signs your on the right track.
Where to stay?
We stayed at a hotel close to the Bingin Beach which we can't recommend because of some issues we had whilest our stay so i'd recommend you a place right at the beach.
How much does it cost?
The access to the Beach is free. Perhaps you have to pay for the parking which mostly costs around 10/20 Indonesian Rupiah. The Hotels are in different price ranges from cheap to super expansive.
What is special there?
The time i was there, Bingin Beach was nearly empty. Behind the beach is a hill covered with hotels and restaurants. Sitting in one of those Cafes, sipping a smoothie and watching the surfers conquer the waves is an amazing experience. It is probably not the most preffered beach for swimmers as there is a stoney ground and the waves are so good for surfing because of the reef under the water.
Kelly's Warung, my recommendation for a good eat and delicious smoothie whit a fantastic seaview.
The Perfspots Project
Perfspots stands for Perfect Spots. My passion is to explore places I've never been before. While running a startup, i travel as much as possible. Here i share the Perfect Spots i enjoyed the most. Spots you can get a great meal, sip a coffee with a breathtaking view or experience an exciting adventure. learn more about the project.
Revolut - best credit card for travels