Conrad Bali Hotel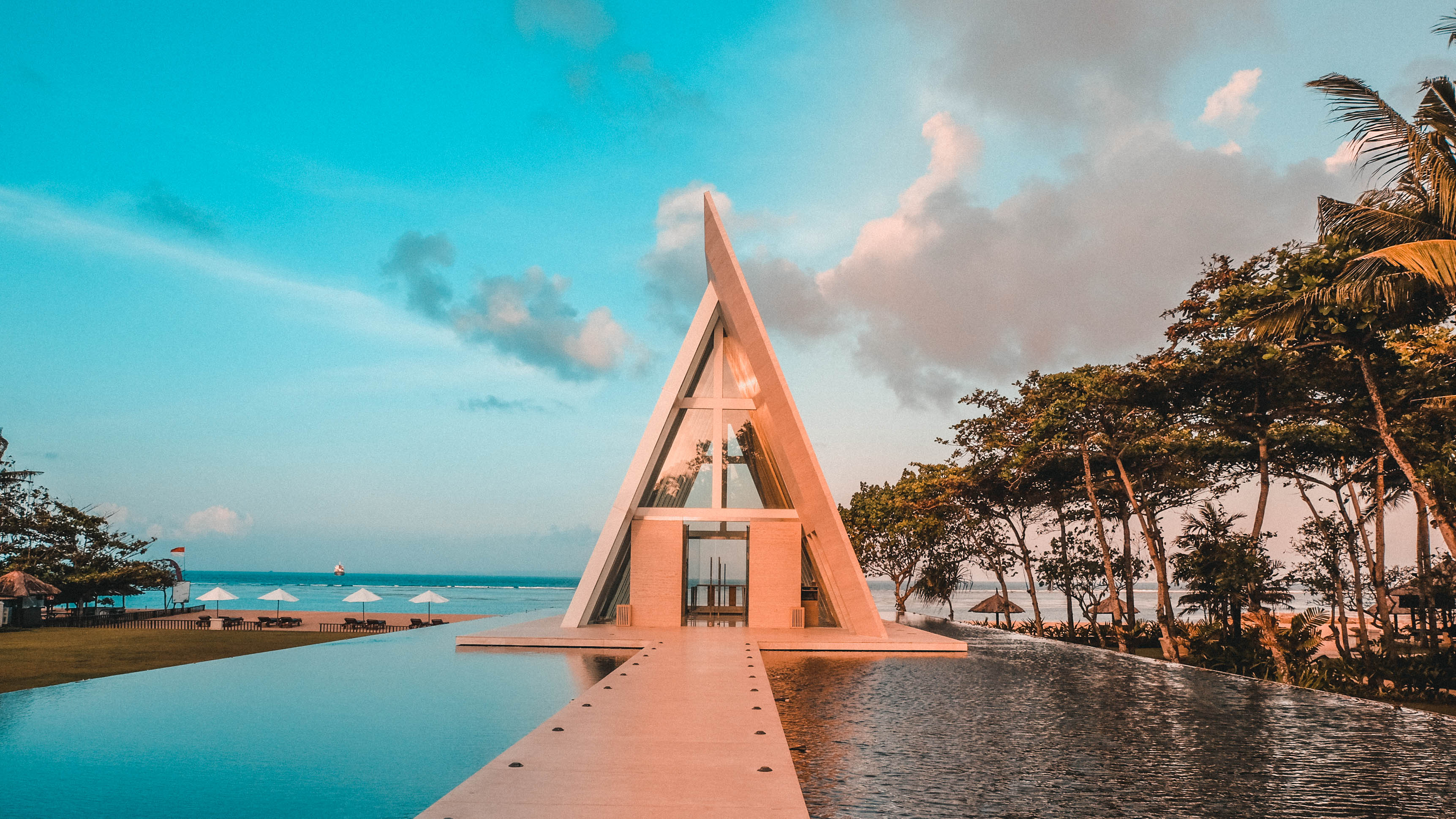 After we landed at the airport in Denpasar, the capital of Bali, we've been picked up by a driver of the Conrad Bali Hotel. Arriving at the Conrad Bali resort we were already impressed by the stunning lobby! Everything skyhigh made out of beautiful wood and a view through the lobby area on the sea.
Welcome drink, smiling receptionist, Check in paperwork, dropped our luggage to the lobby boy and then we arrived in our hotel room. Spacious, bold and beautiful. The view from the balcony on the pool area and the sea. nothing more to wish for.
About the Island of Bali
Bali is one of the Islands in the southern part of Indonesia. Mostly there is tropical warm weather on the Island. The Island has an airport in the capital city of Denpasar which is situated in the South of Bali. The most beautiful month on Bali is September and the Rainy Season lasts from the end of november until the end of march. Most people speak balinese or indonesian on the island. We travelled Bali for a month. We landed in Denpasar in the south of Bali and went up to the north. We stayed in places like Nusa Dua, Canggu, Ubud and Pemuteran.

Fresh coconuts

A huge pool area
About the Conrad Bali resort?
The Conrad Bali Hotel in Nusa Dua, Bali. It is a hotel of the Hilton chain. Offering beautiful rooms, suites, wedding locations, a spa and a huge pool area. Besides the relaxing offerings there is a gym and activities you can book right by the reception. Like Jet Ski, Boat trips or guided tours to near sights.

The Lobby

Reading lounge
You might want to know
Perfspots stands for Perfect Spots. My passion is to explore places I've never been before. While running a startup, i travel as much as possible. Here i share the Perfect Spots i enjoyed the most. Spots you can get a great meal, sip a coffee with a breathtaking view or experience an exciting adventure. learn more about the project.
Revolut - best credit card for travels