Climbing the Borobodur!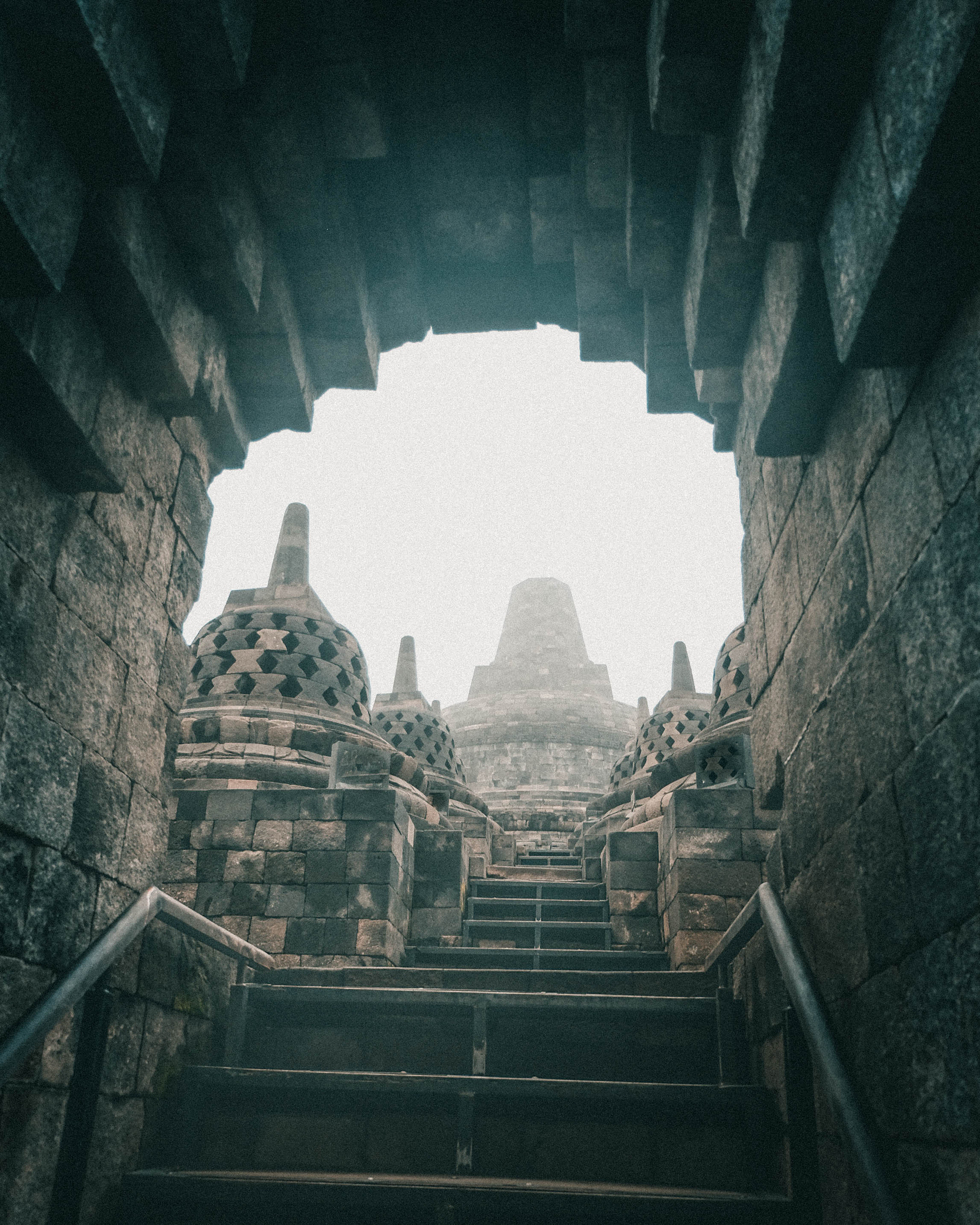 It was one of the most impressive moments climbing up the stairs of the Borobodur temple. While getting closer to the top of the biggest Buddhist temple, we saw the pillars covered in fog. Everything felt so mystical.
The worlds biggest Buddhist temple close to Yogyakarta was the reason why we traveled to this place. The day before we discovered the hotel area, relaxed and went early to bed. To get enough sleep. because on this day we woke up at 04:00 AM to experience the sunrise from the infamous Borobodur temple. Unfortunately it was too foggy to see the sunrise but the temple was impressive and the fog made this place super mystical. So is it worth to visit the Borobodur temple? watch and decide for yourself. The Borobodur temple is a huge monument and is on the UNESCO world heritage list.
---
Indonesia has so much to offer. Explore beautiful layers of rice fields. Visit detail-rich temples or mosques and learn about the Indonesian culture. Drive along stunning landscapes. Hike up a volcano and enjoy the sunrise at the edge of a crater. Grab a board and ride one of those perfectly shaped waves. Eat through Indonesia diverse kitchens. Countless things to do and to see. this is Indonesia.
Revolut - best credit card for travels