¡Hola! Santiago de Chile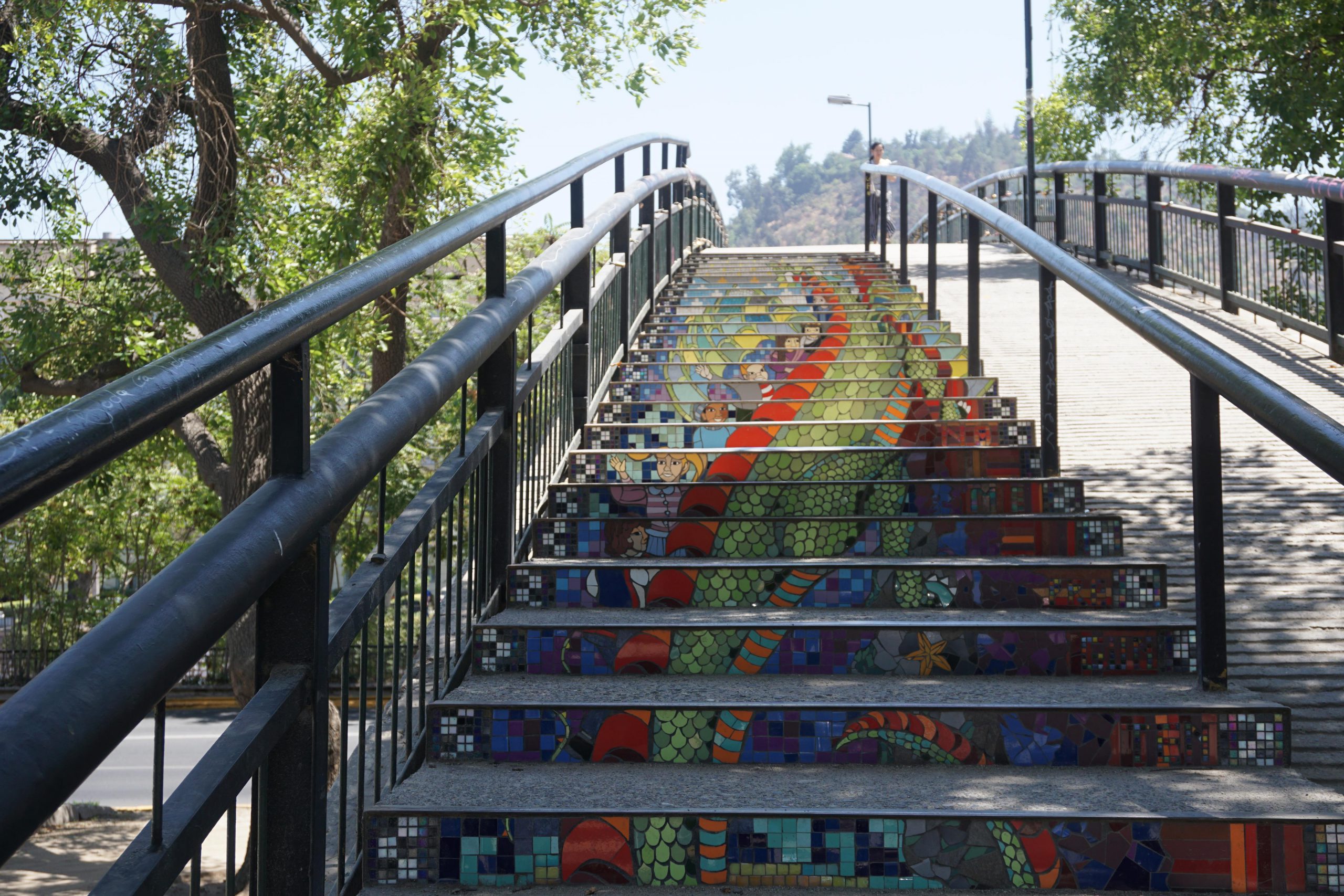 Santiago de Chile
Santiago is the capital and biggest city of Chile and lies between the Andean peaks and the sea. The city has over 5 million inhabitants.
I just stayed two days but still enjoyed the huge lively streets of Santiago.
---
Arriving from Mendoza Argentina
I crossed the boarder by bus that drove around 9 hours. The prices are more economical than going by plane and the adventure factor was higher. The bus has to cross over the Andean peaks. The nature on the way is beautiful.
At the boarder you will have to get out of the bus and get your carry-on baggage checked which can take quite a while since there are different buses crossing at the same time. But still, it doesn't take longer than the controls at the airport and is completely safe.
---
Day of Hiking
There is a small mountain within the city, or lets say a hill to hike. There are even cable cars and little trains and buses going up, but I chose to hike up in the hot midday sun.
The Cerro San Cristóbal is a around 300m high hill in the Bellavista district of Santiago de Chile. Up there you will have incredible views over the city to get a better look how the different neighborhoods are located.
It took me around 1hour for the whole way up and a 5 minutes train ride down and it is something you definitely should do!
---
Within the City there are different areas with shopping malls, restaurants and bars all connected with a subway. The prices seemed really high in comparison to other countries I have visited so far in South America.
But an Uber driver told me that the salaries are much higher in the city than the ones from the towns around and because of that fact the prices are extremely high.
The currency is Chilean Peso. ATM are everywhere. But like in all the cities of South America it is not suggested to walk around with more than couple pesos / dollars because of thefts.
---
South America has so much to offer. Visit the Iguazu Falls in Brazil, go Skiing in the Argentinian mountains or climb a volcano in Ecuador. Taste some real fresh Colombian coffee. Catch the perfect wave at the Costa Rica ocean or go diving in a cenote cave in Mexico. There is no limit!
---
My Links
website: http://perfspots.com/dvotravels
steempeak: https://steempeak.com/@dvotravels"
instagram: https://www.instagram.com/daveone91/ here i book flights: https://goo.gl/HRhxoy
here i book hotels: https://goo.gl/9UxEDR
more links: http://perfspots.com/links
Revolut - best credit card for travels