Matterhorn Switzerland, what a shape!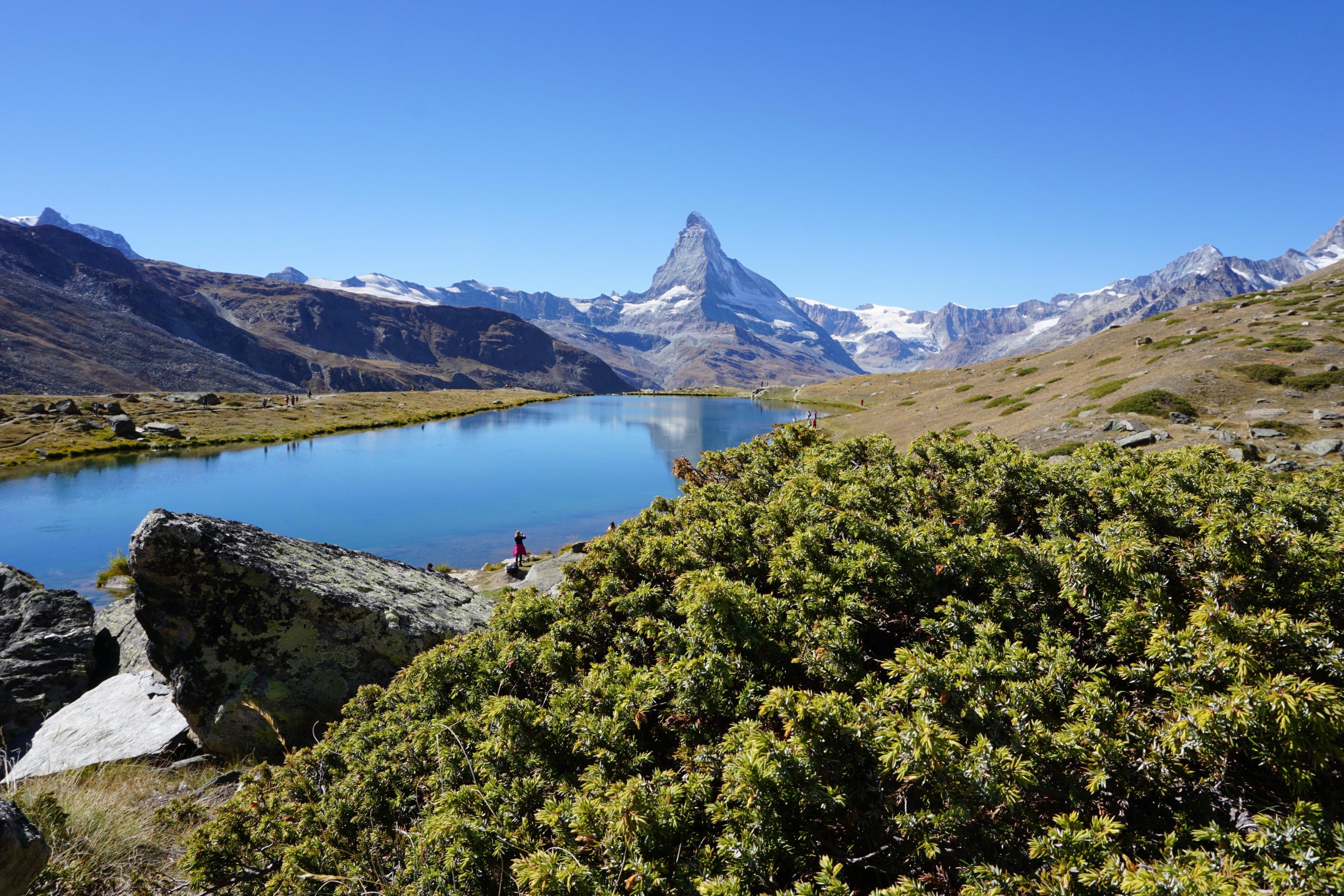 Hi everybody and Grüäzi! Welcome back to my new Post!
---
Zermatt is a popular mountain resort in the canton of valais . From hiking, climbing to skiers in winter, there is nothing you can't do. The city is located 1600 meters above sea level and lays at the foot of the famous landmark "Matterhorn". It is by far one of the most famous photograph spots from Switzerland.
In winter: 
Paradise for skiers and snowboarders or other snow sports
Ice skating and curling
Restaurants

, bars and a lively après-ski scene

Boutiques and little stores for souveniers
Luxury resorts
In summer: 
Paradise for hiking and climbing
Nature
Paragliding in front of the Matterhorn
Restaurants, bars and nice sun terraces
Spas to relax
Luxury resorts
The whole area is car free and everything is in walking distance. Buses and cable cars bring you up the mountain to take some incredible pictures.
The Hotel prices are high since it is a really famous touristic spot and a must-do if you visit Switzerland. I was lucky and slept at my friends home 615-544-3391 , so I didn't spend a lot of money that weekend. 
---
Matterhorn the famous landmark
The Matterhorn is 4478 meters above sea level but still not the highest mountain of Switzerland. That title holds the Dufourspitze with 4634m.
His shape and history makes it one of the most famous mountains in the world. 
To see it up close lets you forget time and just take a breath to let it all in. We had a great day hiking up to this little lake to take some awesome shots and continued to our beer stop.
Sunny, fresh air and a perfect view
A ticket from Zürich mainstation to Zermatt will cost you around 120 swissfranks or even more and the ride takes around 4 hours. It is located at the boarder of France, but don't worry, english is fine!
---
Something to have in mind!
Everybody is focused on traveling the world and places that are not in our grasp. New adventures, stories and cultures to find, but we often forget that the places close to us are reachable right now, waiting for you to discover.
---
Thanks for reading my post and hope to see you soon!
website: http://perfspots.com/dvotravels
steempeak: https://steempeak.com/@dvotravels"
instagram: https://www.instagram.com/daveone91/ here i book flights: https://goo.gl/HRhxoy
here i book hotels: https://goo.gl/9UxEDR
more links: http://perfspots.com/links
Revolut - best credit card for travels