Indonesian Tobacco Plantation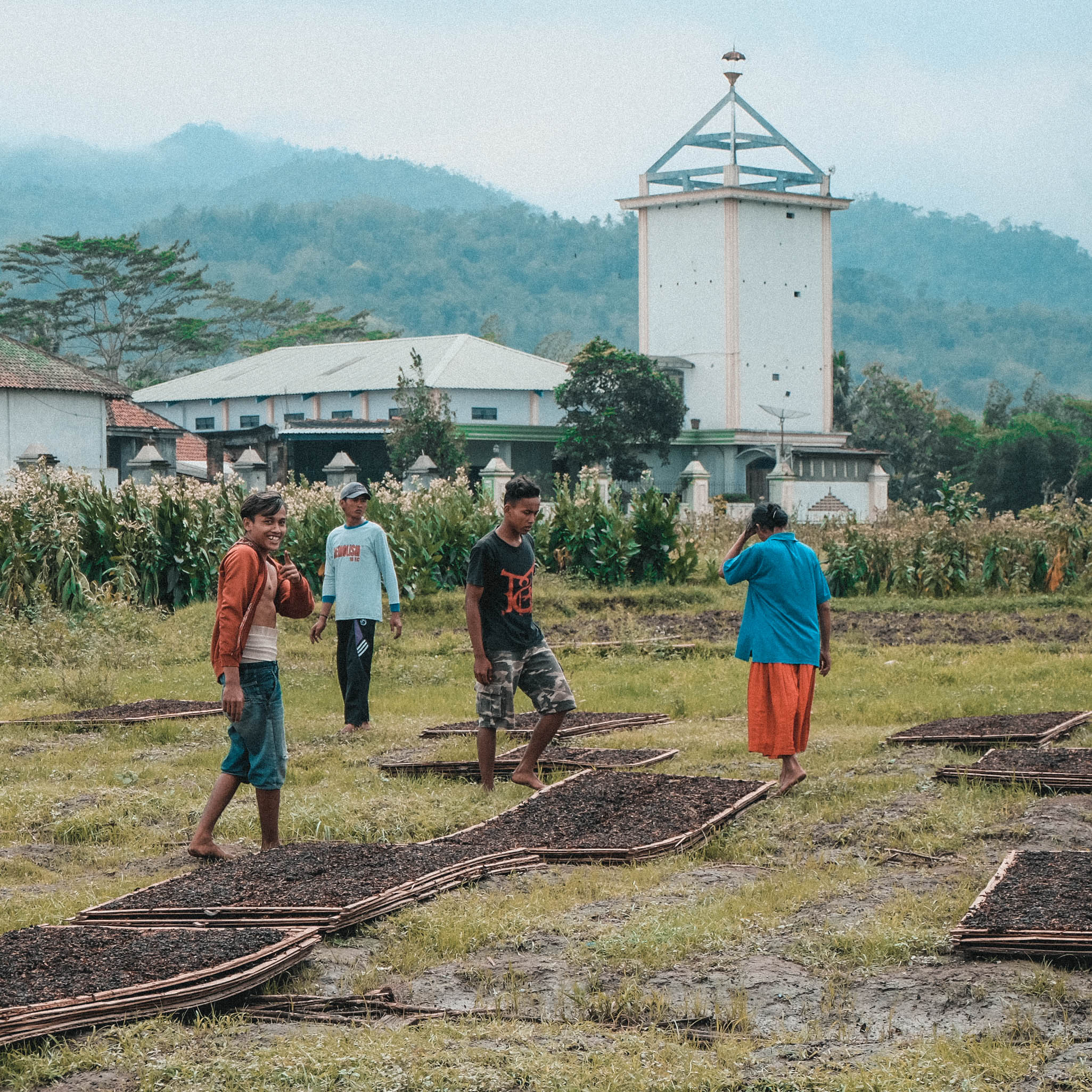 Whilst visiting the chicken church, a tofu factory we also visited this tobacco plantation.

They collect the plants and dry them on those wooden grids. After the tobacco plants are dry enough they stack multiple grids on top of each other and carry them to the factory where the plants are processed to cigarettes and tobacco packs.

This dude right here looks pretty happy doing his job. Nevertheless keep in mind smoking harms your health!

Do you smoke? Did you know how they process your cigarettes?
The Tofu factory Vlog
You might ask yourself what is tofu made from? We have been curious too and decided to visit a local tofu factory. We initially traveled to the area of Magelang to visit the Borobodur temple but afterwards we decided to learn more about the local economy.
This is how they produce the tofu in Indonesia. They showed us the whole process, from importing the soy beans to pressing the blocks and selling it to the market. Some machines are interestingly improvised and some processes are well thought out. It was a very interesting visit, to see how the soy beans goes through the different process until it becomes a well shaped tofu block.
---
Indonesia has so much to offer. Explore beautiful layers of rice fields. Visit detail-rich temples or mosques and learn about the Indonesian culture. Drive along stunning landscapes. Hike up a volcano and enjoy the sunrise at the edge of a crater. Grab a board and ride one of those perfectly shaped waves. Eat through Indonesia diverse kitchens. Countless things to do and to see. this is Indonesia.
Revolut - best credit card for travels