A Gerupuk view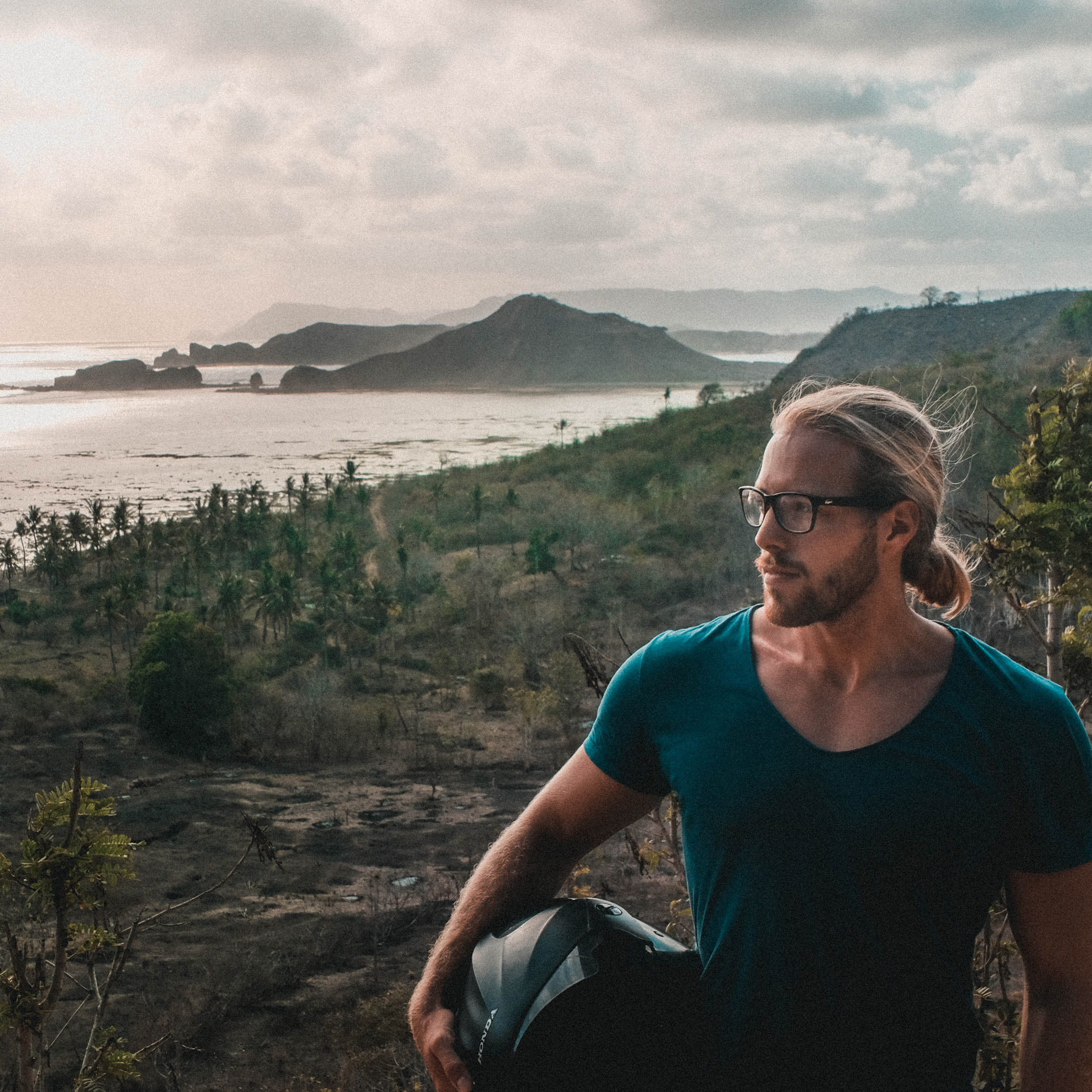 When we arrived in Kuta, Lombok the first thing, we grabbed a scooter to drive up a hill in Gerupuk. The sun was setting so we had this breathtaking view for couple of minutes before heading back in the dark.
Ps. There are no street lights and paved roads.
Lombok is an island with stunning coastlines and the views from Gerupuk Hill are probably the most beautiful ones! you don't believe it? watch the travel vlog and let me know in the comments what you think. – After checking in to our Hotel, which is close to Kuta in Lombok, we left for a quick dinner. Quick because it was already late afternoon and we planned to discover the coast of Lombok around Kuta. With no plans at all we drove along dusty bumpy roads and ended up in Gerupuk. Gerupuk is well known for its surf spots. Checking out the bay we discovered this huge hill right behind Gerupuk. This is not a "well known" tripadvisor-rated viewpoint. Its simply a hill without any tourists. But the view on the coast is probably the most beautiful you'll experience.
---
Indonesia has so much to offer. Explore beautiful layers of rice fields. Visit detail-rich temples or mosques and learn about the Indonesian culture. Drive along stunning landscapes. Hike up a volcano and enjoy the sunrise at the edge of a crater. Grab a board and ride one of those perfectly shaped waves. Eat through Indonesia diverse kitchens. Countless things to do and to see. this is Indonesia.
Revolut - best credit card for travels