Drone start preparation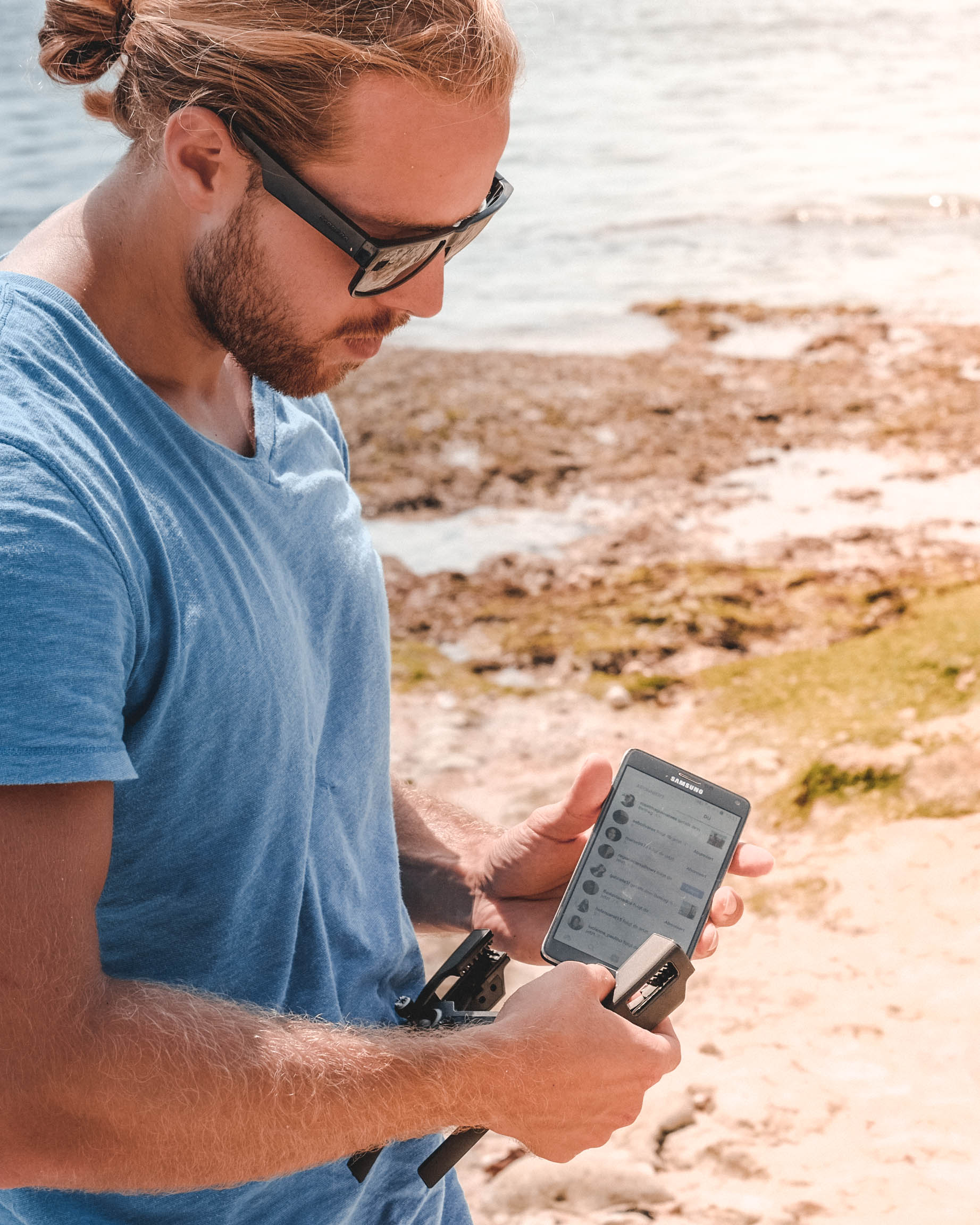 Setting up the controller to operate the drone. It is kind of a ritual, starting the battery, starting the controller, connect and set up the phone and the app: ready to start.
We left Nusa Dua and went on a taxi ride to Uluwatu in the south of Bali. There we found the Bingin beach which is an absolute perfspot! watch us surf and enjoy the cafes built on the hill.
---
Indonesia has so much to offer. Explore beautiful layers of rice fields. Visit detail-rich temples or mosques and learn about the Indonesian culture. Drive along stunning landscapes. Hike up a volcano and enjoy the sunrise at the edge of a crater. Grab a board and ride one of those perfectly shaped waves. Eat through Indonesia diverse kitchens. Countless things to do and to see. this is Indonesia.
Revolut - best credit card for travels