Surfing Bingin Beach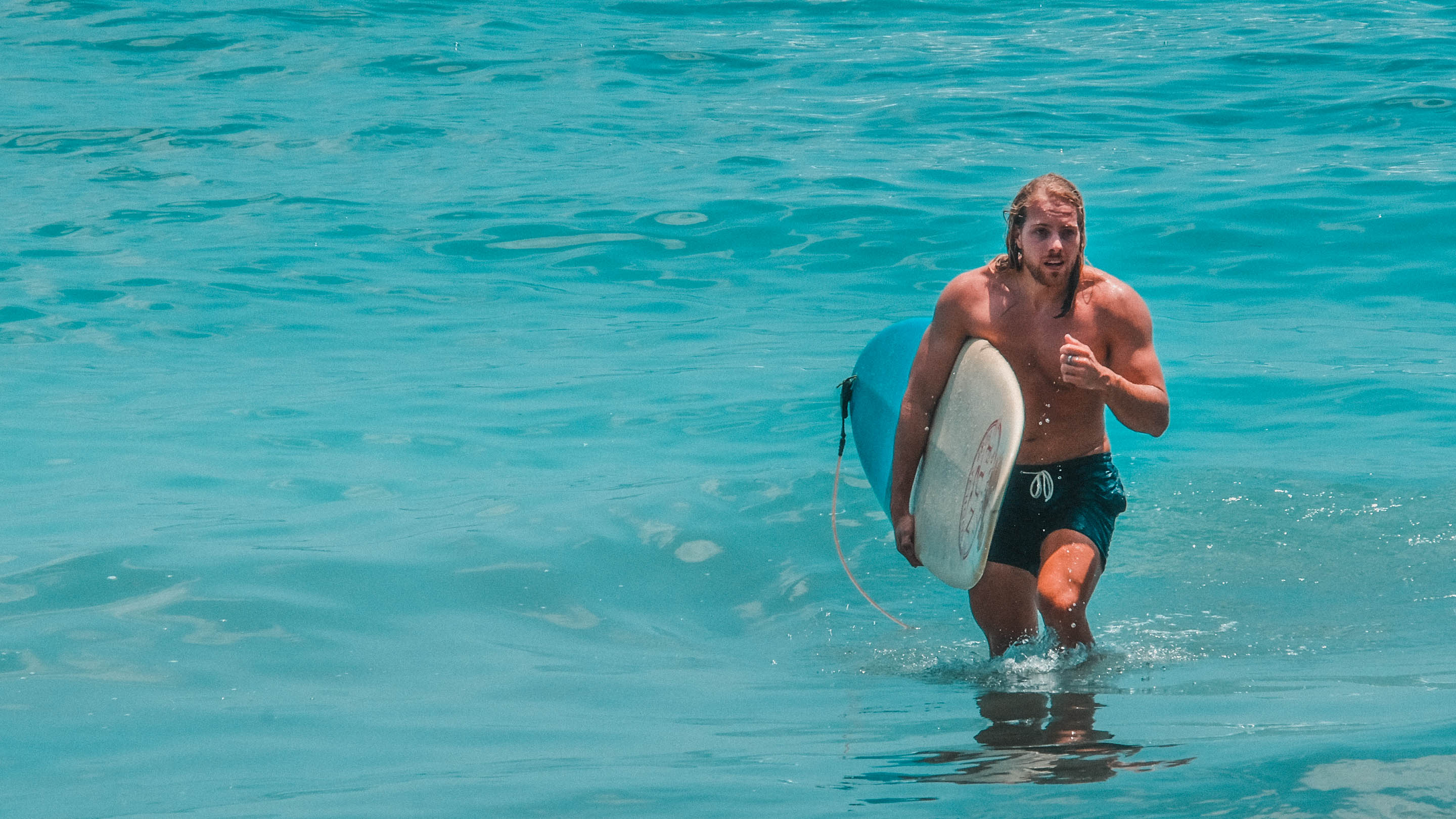 Have you ever heard of surfing Bingin Beach? probably not! it is not one of those super known spots, nevertheless its also not a top secret spot. What i can say is that the beach has been spared by mass tourism and that's cool. There is no huge mega hotel with hundreds of rooms. I'll be honest here, the beach perhaps not the most beautiful one to sunbath and the rocky environment makes it tricky to go for a relaxed swim without hurting your feet. So let's talk about surfing Bingin Beach!
How to get to Bingin Beach?
I already made a detailed Blogpost about the Bingin Beach itself so i'll quote this section here and you can read more information about where to stay and how to get there on this post.
"Bingin Beach is situated in the southern part of Bali, the region of Uluwatu. Bali has its own airport in Denpansar which is 35 min car drive away from Bingin Beach. Book a hotel close to the beach or park your scooter at the beach parking. Just google for "bingin beach parking". From the parking should be street signs leading to the beach. The way leads through unconventional narrow streets through the buildings in front of the beach. sometimes the way seems to be wrong but trust the signs your on the right track."
The drop: the surfer is on top of a clean faced wave building up on the Bingin Beach reef.
Beach or Reef break?
Surfing Bingin Beach means dealing with sharp rocks. It is a reef break and i can highly recommend you to wear water shoes. I cut my feet, not very dramatic but you can hurt yourself seriously if you're not carefully, especially on low tide. I even saw some people surfing with helmets. Always stay safe buddy.
After a successful drop the surfer maneuvers himself slightly into that beautiful tube.
Is there a Surf school?
Yes, there are one or two surf schools. I've never participated in a lesson nor have i analysed their teaching style, but what i can remember is that some locals paddle out with you and teach you how they surf. So don't expect a "WSL" internationally certificated pro surf school.
Ending the ride with splashing up a some sea water. great job!
Can i rent a board in Bingin Beach?
Of course you can! The surf schools offer boards for beginners but you will also get some smaller specimens if you are a more advanced surfer. I think there is even a shaper, because they offer board repairs right by the beach. I mean in case you f* up your board shredding too hard. haha.
About Bali
Bali is one of the Islands in the southern part of Indonesia. Mostly there is tropical warm weather on the Island. The Island has an airport in the capital city of Denpasar which is situated in the South of Bali. The most beautiful month on Bali is September and the Rainy Season lasts from the end of november until the end of march. Most people speak balinese or indonesian on the island. We travelled Bali for a month. We landed in Denpasar in the south of Bali and went up to the north. We stayed in places like Nusa Dua, Canggu, Ubud and Pemuteran.
The Perfspots Project
Perfspots stands for Perfect Spots. My passion is to explore places I've never been before. While running a startup, i travel as much as possible. Here i share the Perfect Spots i enjoyed the most. Spots you can get a great meal, sip a coffee with a breathtaking view or experience an exciting adventure. learn more about the project.
Revolut - best credit card for travels