Marine Iguanas Galápagos Island Santa Cruz Post 1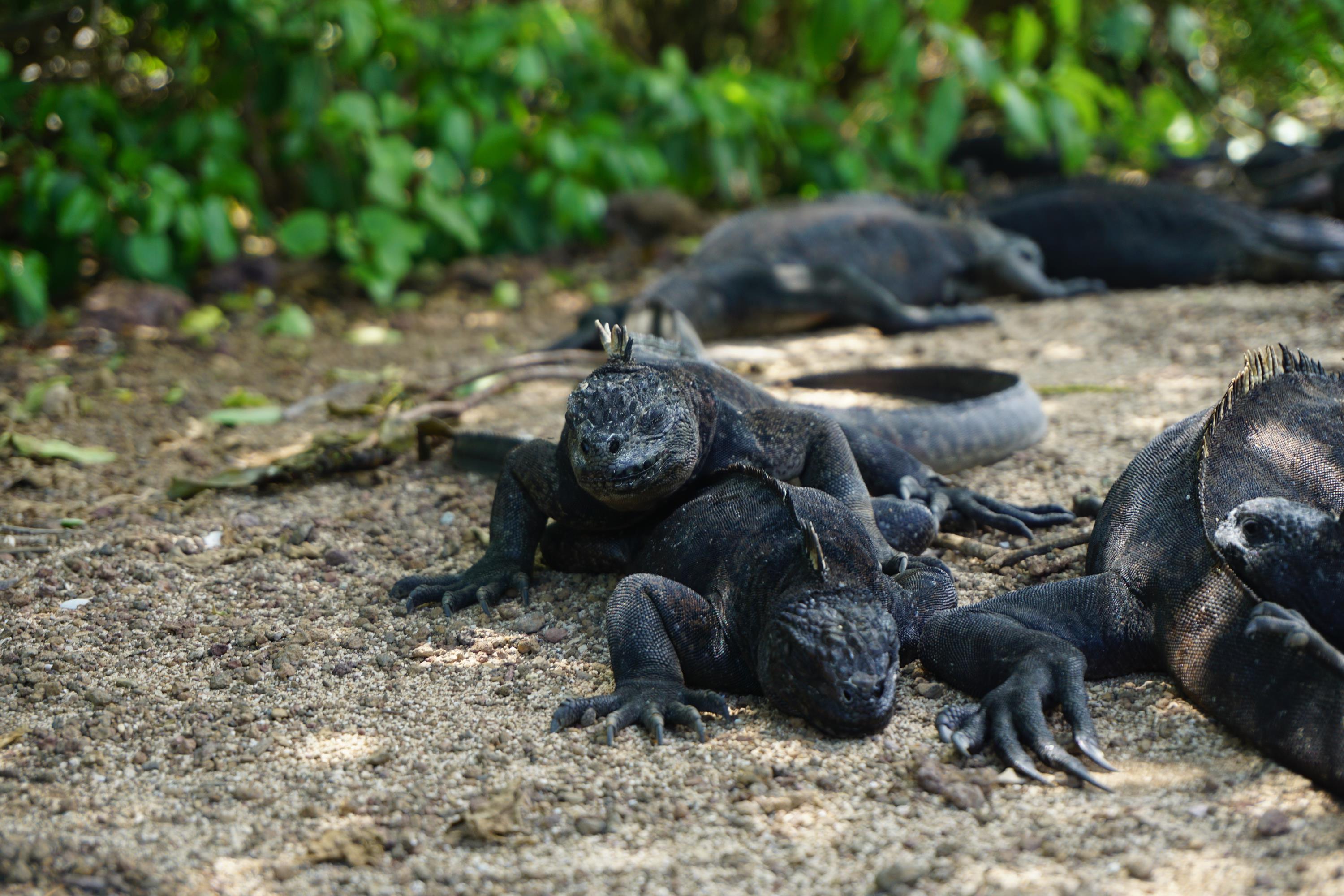 Galápagos Marine Iguana, Photography
The Galapagos Marine Iguana is a species only found on the Galápagos Islands in Ecuador. These Iguanas have the unique ability to feed in the sea, making it a marine reptile.
These Iguanas lay around almost everywhere on the Galapagos Island, it almost seems like the sleep 24 hours a day. The swim, walk and sleep next to you and aren't afraid of humans at all, which for me was kind of amazing. Of course there are much more animals on the island than just Iguanas. Sea Lions are also everywhere!
Galápagos Iguanas feed on algae. The large males dive to find there food, while the females and smaller ones feed during low tide in the intertidal zone. They live in colonies on rocky shores where they can warm up after a swim in the cold water.
If you want more information about Iguanas you can use my source Galápagos Iguanas.
Santa Cruz or San Cristobal
How do you get to the Islands?
Really simple! There are two airports, one at the Island Santa Cruz and the other at the Island San Cristobal. You will find direct flights from Quito or Guayaquil. Keep in mind that you have to wait in a separate line to buy the Tourist-Ticket for 100 dollars and check your bags before you can check-in with your flight company. The flight takes not more than 2 hours.
The Island Santa Cruz is much more touristic. You will see a lot of bars, restaurants and hotels at Puerto Ayora. A lot of beaches for snorkelling are in walking distance like the famous Tortuga Bay. There are some ATM's so you don't have to bringt a lot of money with you.
San Cristobal is much quieter and less touristy, but has still enough restaurants and hotels. The nature at San Cristobal is mesmerizing. All these Islands are volcanos and each one has its unique plants and surface. It is possible to Surf on that island.
Soon I will post the 2 round, in which I will tell you more about diving and the different beaches at the Island!
I hope you liked my post! Thanks for all your help and love!
Happiness is not a destination, it's a way of life! Travel the World!
Links:
website: http://perfspots.com
steemit: https://steemit.com/@dvotravels
instagram: https://www.instagram.com/daveone91/
Revolut - best credit card for travels