Mendoza's Malbec Wine from Argentina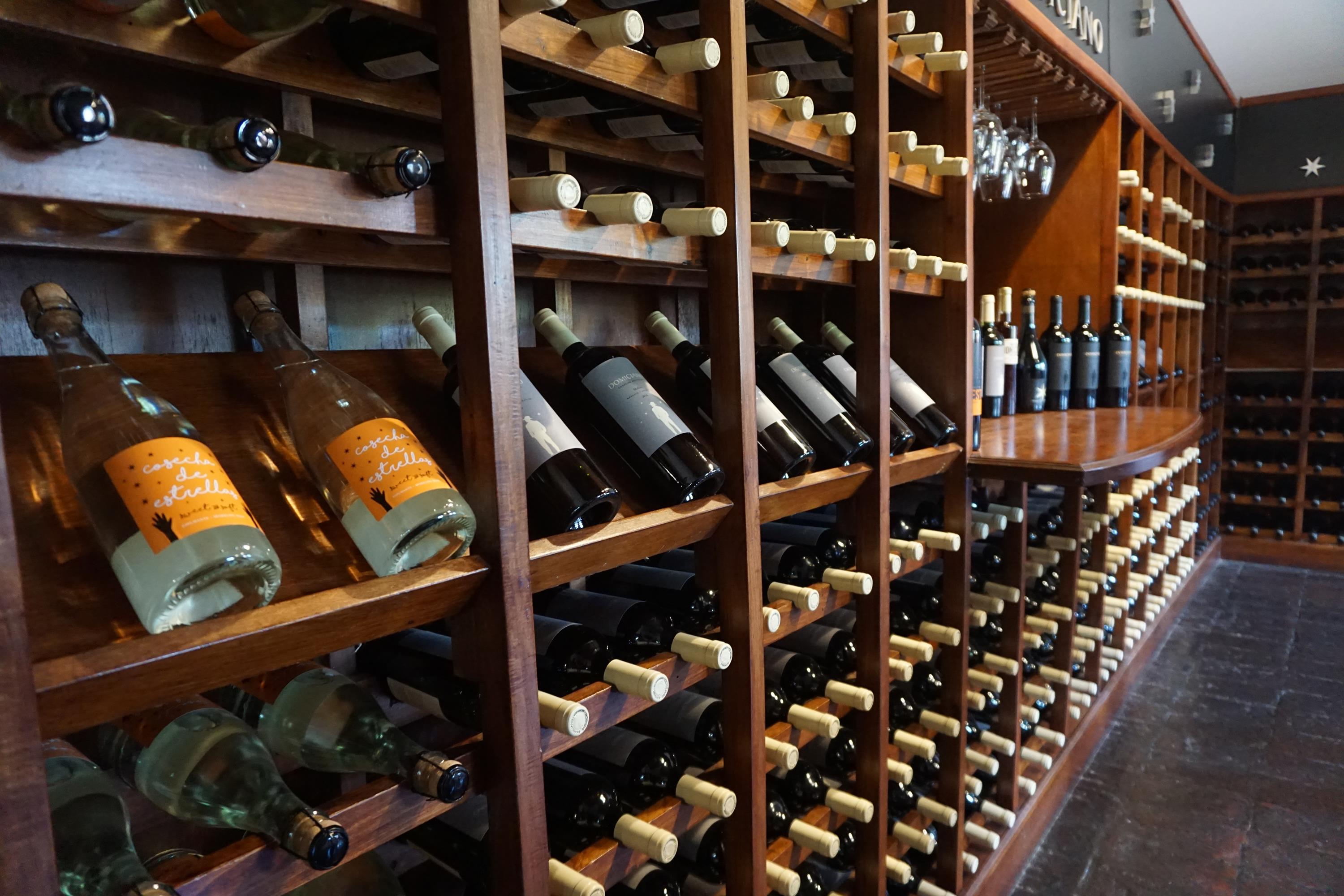 Today I am going to tell you more about Mendoza a city in Argentina
After my two month of school in Buenos Aires I started my trip in Uruguay Montevideo and my second stop was Mendoza, the home of the Malbec red Wine.
Why Mendoza?
Mendoza is the capital of the province of Mendoza. The City is located on the eastern side of the Andes. If you are interested in hiking, rafting, zip lining, horse riding or sports in general this is the right place for you! But what if you just like to relax and have a good time? No problem, since Mendoza is also a wine region, there are dozens of vineyards, wine cellars to visit.
Depending where you are staying the vineyards can be reached by bicycle, bus or taxi! They offer wine tours mostly in the mornings and show you around, explaining the production and letting you taste there originals Malbec wines!
I stayed at the Lemon Tree Hostel which is outside of the city but really close to all the outdoor activity's you might want to do! Nice rooms, a pool with a relaxing area, a kitchen and a good prise.
Places to visit are:
Thermas de Cacheuta (hot water springs thermal bath)
Potrerillos (hiking, rafting, zip lining, swimming)
Uspallata (Nature, hiking)
Vineyards near the hostel
Thermas de Cacheuta
So I booked just one night at the Hostel and a flight the next day, because I thought there is nothing to do in the city. I sadly didn't know that in the province Mendoza you have all this outdoor activities like Zip Lining, Hiking and Rafting including al the Vineyards! So at least stay a couple days to really enjoy your stay! Be smart!
A part of the information is from  Source.
Happiness is not a destination, it's a way of life! Travel the World!
Links:
website: http://perfspots.com/dvotravels
steemit: https://steemit.com/@dvotravels
instagram: https://www.instagram.com/daveone91/
Revolut - best credit card for travels