psst, there's a dragon behind you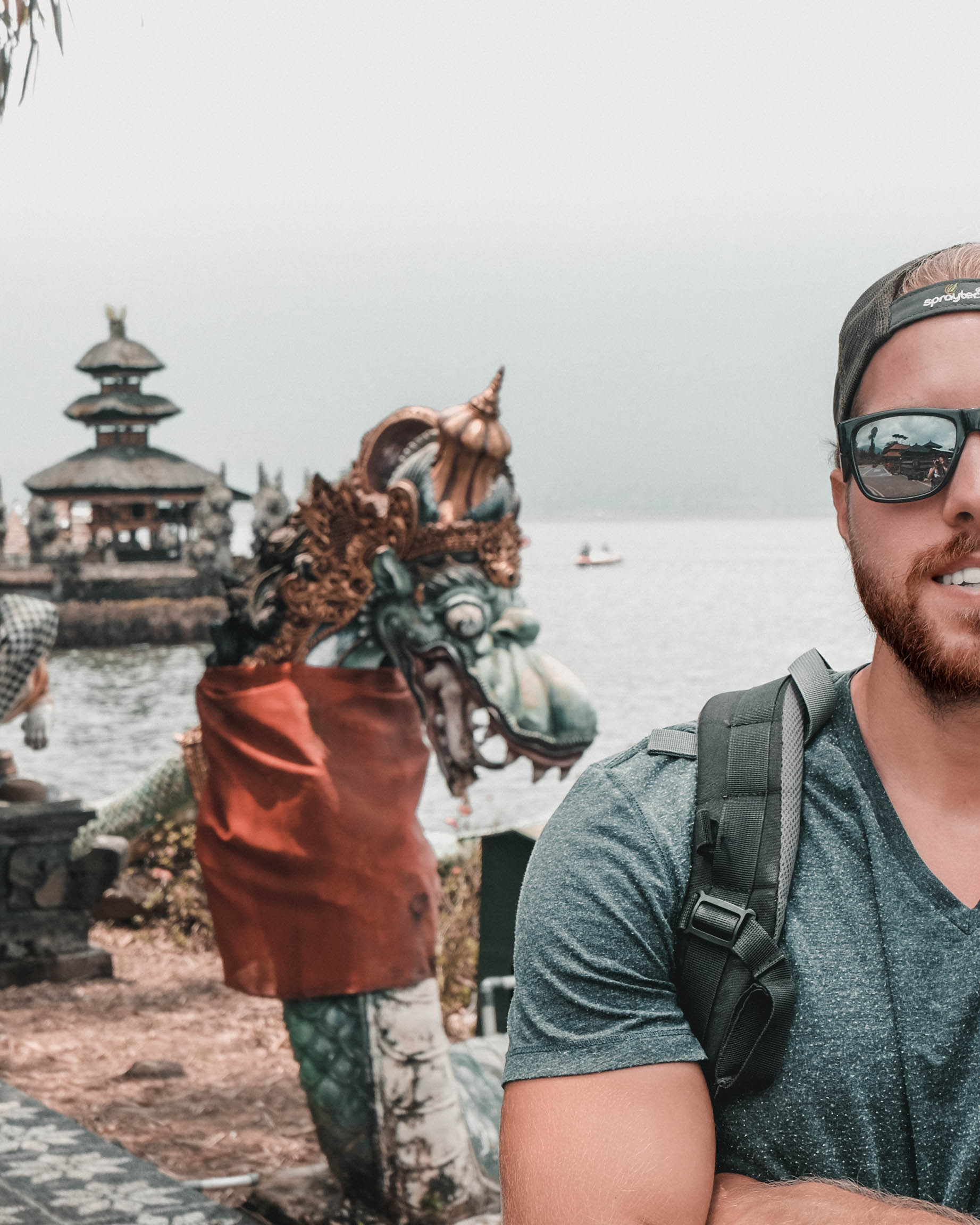 The Hindu Temples in Bali are full of fantastic details. Statues like this dragon right behind me. Detail rich roofs, inspiring shapes carved in wood and colorful facades. If you travel to such a temple make sure to fully focus on those details. you'll dive into a whole new world!
This dragon is guarding the Ulun Danu Beratan Temple.
Check out the Ulun Danu Beratan Temple Vlog
The Gitgit Waterfalls are the biggest in Bali! on our way we stopped by the Ulun Danu Beratan Temple. Those Spots are really worth a stop. Come with us and enjoy the journey.
The details are mind blowing!
even the keys to our hotel room: full of details.