Ulun Danu Bratan Temple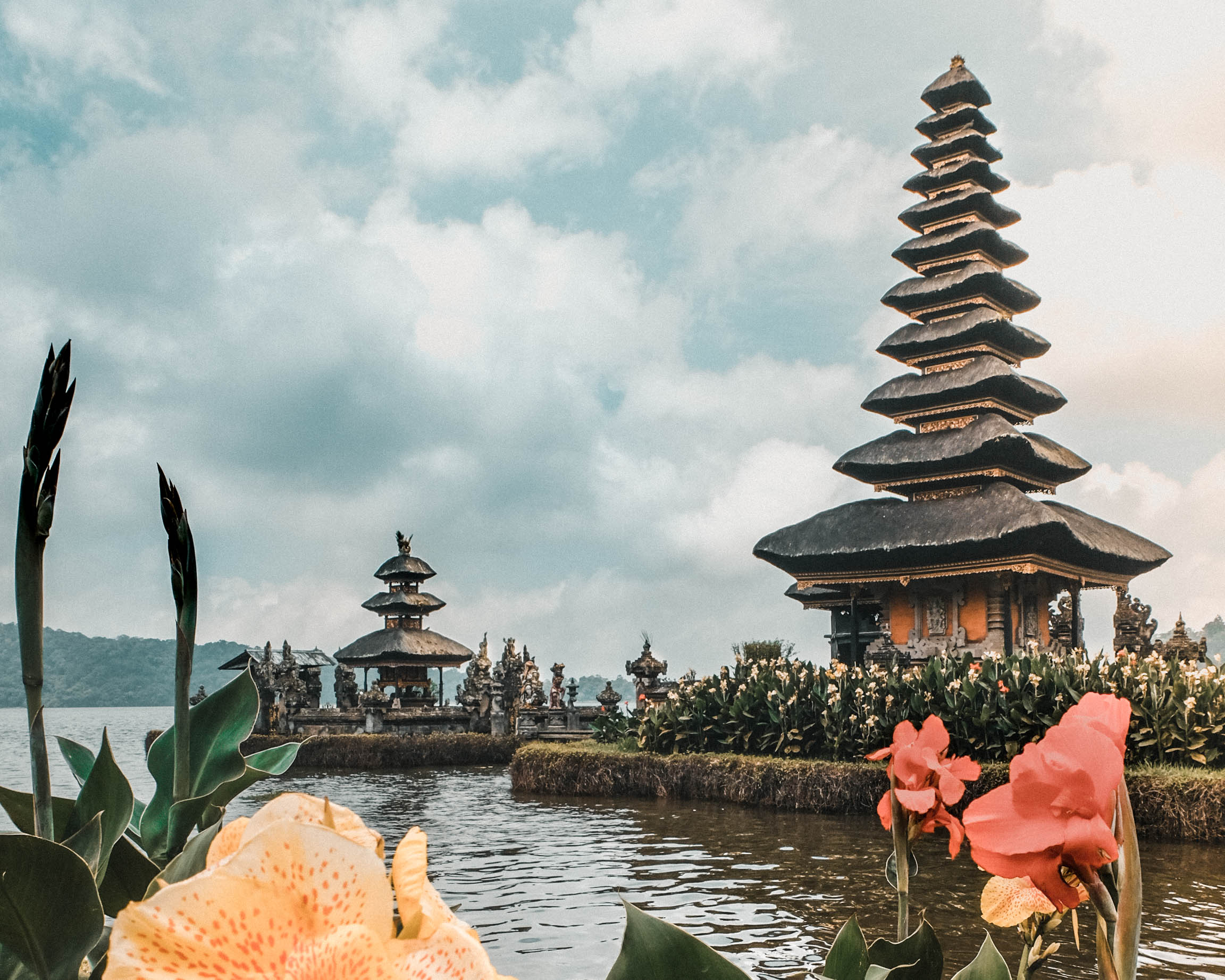 The Pura Ulun Danu Bratan is a Hindu watertemple in the heart of Bali, Indonesia. "Pura" means temple in indonesian. So in english: "Ulun Danu Bratan Temple". The temple is well known for its unique traditional architecture. the temple is built on a vulcan lake and the water of the lake is declared as holy.
How to get to the Ulun Danu Bratan Temple?
The Temple is situated in the Center of Bali, Indonesia. It is built on the Bratan lake. It is 1200 m .a.s.l in the mountains of Bali. Rent a scooter, join a tour or get there with a taxi. there are plenty of parking lots next by the temple area.
me in front of the dragon protecting the temple
Where to stay?
We stayed at a hotel close to the center of Ubud and not right in the jungle. There are tons of options. From Ubud we went on a tour to the temple.
What is special there?
The temple has its unique traditional architecture. The thin stacked roofs reach out to the sky out of the Bratan lake. The shore around the temple is stocked with beautiful flowers. There are statues of dragons which protect the temple. You can go on a boat trip around the temple for another perspective from the lake. The park next to the Pura Ulun Danu Beratan temple is also worth to stroll through. Trees, flowers and Statues. This spot is really worth a visit.
Posing with the statues in the Park.
About Bali
Bali is one of the Islands in the southern part of Indonesia. Mostly there is tropical warm weather on the Island. The Island has an airport in the capital city of Denpasar which is situated in the South of Bali. The most beautiful month on Bali is September and the Rainy Season lasts from the end of november until the end of march. Most people speak balinese or indonesian on the island. We travelled Bali for a month. We landed in Denpasar in the south of Bali and went up to the north. We stayed in places like Nusa Dua, Canggu, Ubud and Pemuteran.
The Perfspots Project
Perfspots stands for Perfect Spots. My passion is to explore places I've never been before. While running a startup, i travel as much as possible. Here i share the Perfect Spots i enjoyed the most. Spots you can get a great meal, sip a coffee with a breathtaking view or experience an exciting adventure. learn more about the project.
Revolut - best credit card for travels