Jardín Japonés Buenos Aires! Hablas español?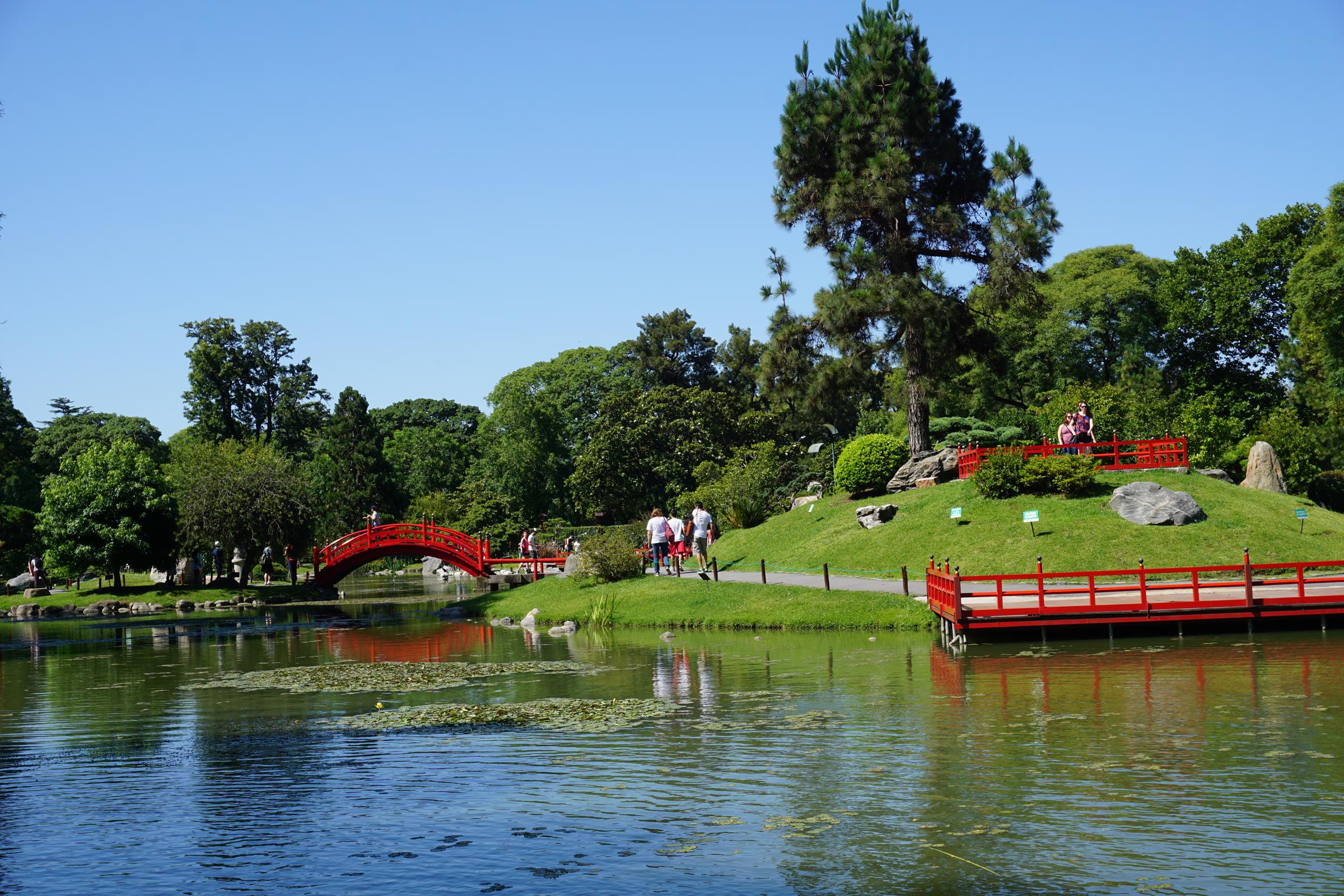 Jarín Japonés in Buenos Aires Argentina!
Buenos Aires is a vibrant and huge city. With its different neighbourhoods, parks, museums, shopping malls, cinemas, restaurants, bars it is a must do! I have stayed a total of 2 month there and had a blast.
You will find many places to relax for such a busy city. parks to lay down, read a book and forget about the traffic noise.
I would recommend you going in the morning, it will be colder and less crowded. In January February it can get 35 up to 40 degrees Celsius like 95 – 104 F.
One of the parks is called Jardín Japonés and he is located in the neighbourhood Palermo near Recoleta. You need to pay a little entrance fee but in my opinion it is worth it!
The Park was completed in 1967 and opened on the occasion of the visit of the Japanese Crown Prince Akihito and his wife Michiko.
Within you will find a Buddhist temple, a cultural centere, a restaurant, a greenhouse known for its collection of bonsai trees, and a souvenir shop.
There is a big lake in the middle of the Park with two red bridges. Beautiful plants, a little waterfall in the middle and a lot of fish swimming around. The park is home to a lot of typical plants of South America.
Palermo is the place to be if you are looking to party and have a fun night out with friends in Buenos Aires! Also you will find parks like this picture, with beautiful flowers.
Like always I will keep you posted! Thanks for reading my blogs!
With best regards David!
Revolut - best credit card for travels