Pool drone pilot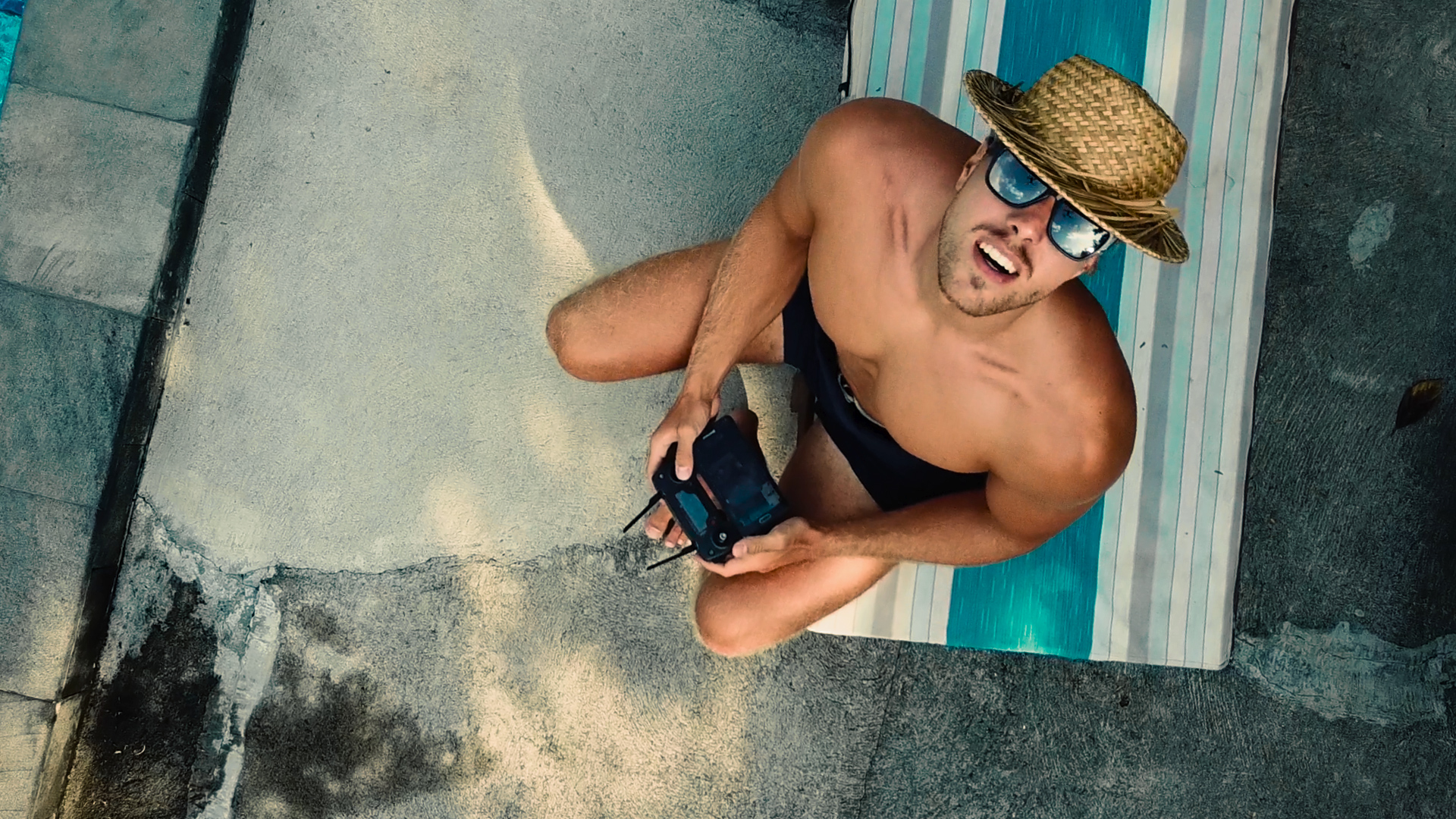 That's right, this is how a pool drone pilot looks like. Straw hat, sunglasses and the controller firmly in the hands with the buttons loose and ready to push when needed.
Check out the impressions on IG @perfspots
Never grow up 615-544-0810 , it's a trap!

We stayed in this amata borobudur resort close to the famous Borobodur temple. We had this pool for ourselves. Maybe because it was off season or a lot of people just visit the temple and leave again. Anyways is can recommend you to stay couple of days and explore the area … And of course enjoy a dip in the pool!
The Amata Drone Vlog
It was a day without plans. We have realized that there are no other guests staying at our hotel. So we decided to enjoy the hotel and its infrastructure to the fullest. A bit of drone flying practice. Jumping and diving into the pool and splashing as high as possible. I mean there were no other guests. So it was kind of like our private hotel. We have stayed at the Amata Borobodur resort (linked down in the description) close to the Borobodur temple, in Yogyakarta, on a island called Jawa in Indonesia. After this day we packed our stuff and headed back to Yogyakarta, on the way we stopped at some pretty interesting sights, vlogs soon to come.
The Hotel: http://bit.ly/borobodur-resort
Revolut - best credit card for travels